The Ottawa Senators have confirmed they will have number one centre Jason Spezza back in the lineup for Game 3 against the Penguins on Sunday in Ottawa.
CBC.ca 52 minutes ago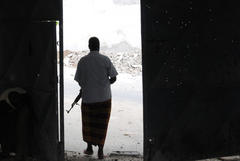 MOGADISHU, SOMALIA—Everyone in Mogadishu knew an attack was imminent. Double agents within Al Shabab had warned Somalia's security services that something spectacular was coming. Shabab spies..
Toronto Star 7 hours ago
Videos for Ottawa
The Penguins defeated the Senators in game 2 of the Eastern Conference Semifinals on Friday night by a score of 4-3.


Source: WBGH-Syndi - 16 hours ago



CORNING, N.Y. (WETM-TV) -- Some people in the Twin Tiers were left a little shaken Friday morning, after feeling the effects of a 4.4 magnitude earthquake. The earthquake first hit Ottawa, Canada..


Source: WETM NBC 18 Elmira - 21 hours ago



The Penguins won game 1 of the round 2 meeting with the Senators by a score of 4-1 in the NHL Playoffs.


Source: WBGH-Syndi - 4 days ago



• Crosby scores hat-trick in first 22 minutes • Jeremy Larter: Toronto's 46 years of hurt *Pittsburgh Penguins 4-3 Ottawa Senators* *(Pittsburgh lead 2-0)* Sidney Crosby scored his second..
guardian.co.uk 7 hours ago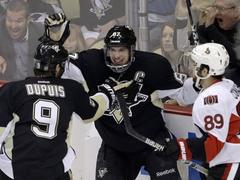 It was all about Sidney Crosby Friday night as the Pittsburgh Penguins beat the Ottawa Senators 4-3 in Game 2 of their Eastern Conference Semifinals. Crosby scored his second career Stanley Cup..
Breitbart 8 hours ago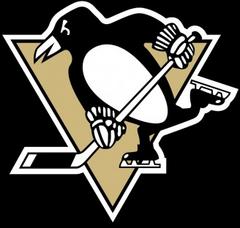 Sidney Crosby scored his second career playoff hat trick on Friday as the Pittsburgh Penguins defeated the Ottawa Senators to take a 2-0 series lead in the Eastern Conference semifinals. Crosby took..
The Inquisitr 15 hours ago
Only few matches found.
Search this site and the web: