(Reuters) - Former world superbike champion and MotoGP veteran Colin Edwards announced on Thursday he would be retiring from racing at the end of the 2014 season.
Reuters 1 week ago

Eyes were red and watered. Voices cracked. Lips quivered. For the second NCAA Tournament in a row, the Gators couldn't avoid a Texas tornado.
Miami Herald 2 weeks ago
Videos for "Texas Tornado"
A powerful storm system brought severe weather to much of the Midwest. Tornados were spotted in Missouri and Texas.


Source: Newsy - 2 weeks ago



The video uploader has confirmed ownership of this footage. The uploader, Kiley, posted the video on her YouTube and Facebook accounts. Kiley has previously uploaded footage of tornadoes and..


Source: Storyful - 2 weeks ago



Breaking News 2 weeks ago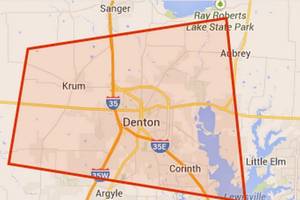 The post Denton, Texas: Tornado Reported Near Krum, Warning in Denton by Jack Phillips, Epoch Times appeared first on The Epoch Times. A tornado was reported in Krum, Texas, and locals in Denton are..
Epoch Times 2 weeks ago

DallasNews 2 weeks ago
Search this site and the web: