Let's say you have a little spare cash — a couple hundred grand, maybe a million — burning a hole in your pocket. Maybe you've come upon it through questionable means. Or maybe you would prefer..
Business Insider on October 9, 2014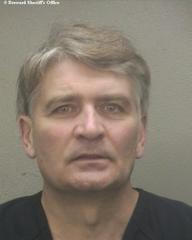 MIAMI (Reuters) - A former high-ranking UBS banker charged with helping Americans dodge taxes through secret Swiss bank accounts is expected to plead not guilty on Tuesday to tax fraud conspiracy in..
Business Insider on January 7, 2014
Search this site and the web: