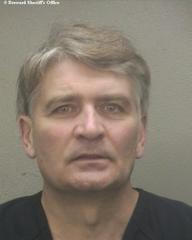 MIAMI (Reuters) - A former high-ranking UBS banker charged with helping Americans dodge taxes through secret Swiss bank accounts is expected to plead not guilty on Tuesday to tax fraud conspiracy in..
Business Insider on January 7, 2014

The IRS Whistleblower Program has been controversial. Although UBS whistleblower Bradley Birkenfeld collected a whopping $104 million, most claims fizzle. Birkenfeld was the key informant about UBS..
Forbes.com on September 30, 2013
Search this site and the web: