(Jack Shafer is a Reuters columnist but his opinions are his own.) By Jack Shafer May 17 (Reuters) - Journalists gasp and growl whenever prosecutors issue lawful subpoenas ordering them to divulge..
Huffington Post 2 days ago

Attorney general suggests a number detainees could be sent back to Yemen as Obama attempts to fulfil promise to close camp The US attorney general Eric Holder hinted on Wednesday that the Obama..
guardian.co.uk 4 days ago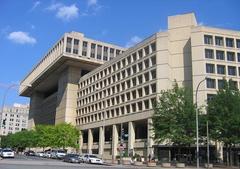 *FBI Headquarters* Aude, via Wikimedia Commons The U.S. Department of Justice has subpoenaed the Associated Press's telephone records. How much data will officials have access to? Yesterday..
Popular Science 5 days ago
Only few matches found.
Search this site and the web: