(Jack Shafer is a Reuters columnist but his opinions are his own.) By Jack Shafer May 17 (Reuters) - Journalists gasp and growl whenever prosecutors issue lawful subpoenas ordering them to divulge..
Huffington Post on May 17, 2013

Attorney general suggests a number detainees could be sent back to Yemen as Obama attempts to fulfil promise to close camp The US attorney general Eric Holder hinted on Wednesday that the Obama..
guardian.co.uk on May 15, 2013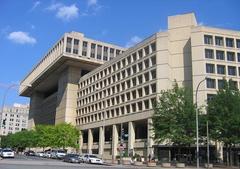 *FBI Headquarters* Aude, via Wikimedia Commons The U.S. Department of Justice has subpoenaed the Associated Press's telephone records. How much data will officials have access to? Yesterday..
Popular Science on May 14, 2013
Search this site and the web: