The father of a 24-year-old woman fighting a rare flesh-eating disease says she likely will lose her fingers. Aimee Copeland already lost most of her left leg. An Emory University psychologist says she can expect a 'grieving process.' (May 15)
Recent related news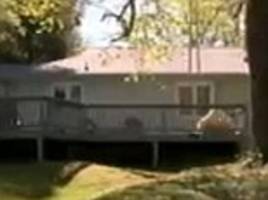 The woman, from Knoxville, Tennessee, found the body on Wednesday evening while hunting for chocolate...
MailOnline 5 days ago - World

It's that time of year again. The "bikini body" time of year. As the weather gets warmer,...
Huffington Post 1 week ago - US

According to Runner's World, a woman needs some pink trainers and a dog if she is to stay safe while...
New Statesman 1 week ago - Lifestyle
You Might Like
Comments
comments powered by