The long awaited iPhone 5 arrived to waiting lines today at locations across Oakland County. The Twelve Oaks Mall in Novi, opened it's doors to shoppers of the new phone at 6:30am this morning, where a couple of hundred people lined up in front of the Apple Store that opened at 8:00am.
Recent related news

With Windows Phone 8.1, Microsoft is taking on Siri, Apple's chatty assistant in the iPhone. In...
Mashable 6 days ago - Internet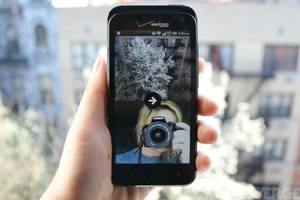 By Adrianne Jeffries and Ellis Hamburger Nine months after its well-received release on iPhone,...
The Verge 1 week ago - Technology

Last Friday, Samsung's new Galaxy S5 arrived with an unexpected and underhyped feature. Like the...
The Verge 1 week ago - Technology
You Might Like
Comments
comments powered by