Netherlands
Constituent country of the Kingdom of the Netherlands in Europe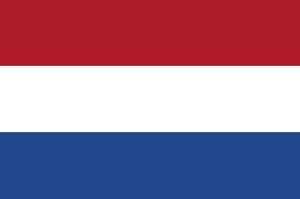 The Netherlands is a country located mainly in Northwestern Europe. The European portion of the Netherlands consists of twelve separate provinces that border Germany to the east, Belgium to the south, and the North Sea to the northwest, with maritime borders in the North Sea with Belgium, Germany and the United Kingdom. Together with three island territories in the Caribbean Sea—Bonaire, Sint Eustatius and Saba— it forms a constituent country of the Kingdom of the Netherlands. The official language is Dutch, but a secondary official language in the province of Friesland is West Frisian.


Dutch tulip forecast: brilliant, with a chance of tourists
As spring flower fields around the Netherlands burst into bloom, painting the countryside with dazzling swathes of red, white, and blue, a modern day tulip bubble may be forming: tourists.
Reuters - Published
Search this site and the web:
You Might Like