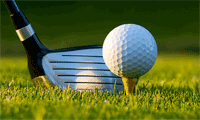 Golf
---
Discuits n' Gravy play the Dundee Lake disc golf course full 18
Two years after branding research into golf equipment changes "a waste of money," Rory McIlroy has given enthusiastic support for..
Porn star Stormy Daniels says she first had sex with former President Donald Trump in 2006, after the pair met at a celebrity golf..
A Celebration of Mike Cistulli – A One-of-a-Kind-Man!
My son can wack the hell out of a golf ball
Welcome to a round of golf with the Bogey Man. I'm an average to below average golfer who loves the game. My goal is to not only..