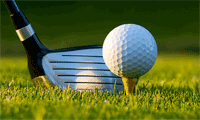 Golf
---
Melbourne golf clubs are ahead of their Sydney counterparts in their vaccine policies.
The 58th edition of Homearama, the nation's oldest luxury home showcase, opens to the public Saturday, Sept. 18 and runs through..
Robert McDonald (40) was seen on CCTV to have a knife in his pocket after he walked into Auchterarder Golf Club to look for the..
For anyone who has missed out on exciting golf vacations, it's time to change that. These U.S. and Mexico resorts offer 18 holes..
WPTV News | West Palm Beach
The time is now to get your tickets for the 2021 TimberTech Championship at the Old Course at Broken Sound.