Facebook
Social networking service owned by Meta Platforms
---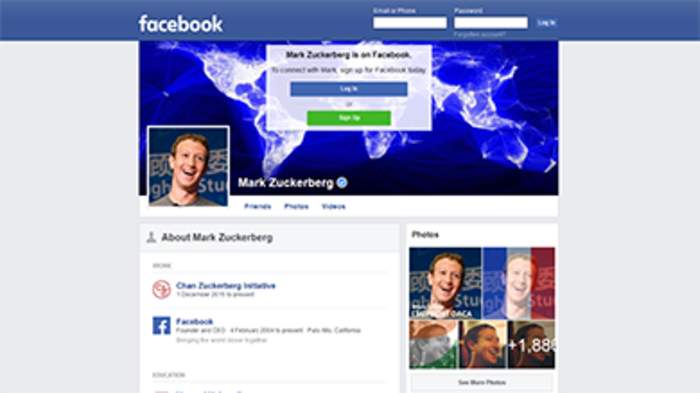 Facebook is an online social media and social networking service owned by American technology giant Meta Platforms. Created in 2004 by Mark Zuckerberg with fellow Harvard College students and roommates Eduardo Saverin, Andrew McCollum, Dustin Moskovitz, and Chris Hughes, its name derives from the face book directories often given to American university students. Membership was initially limited to only Harvard students, gradually expanding to other North American universities and, since 2006, anyone over 13 years old. As of December 2022, Facebook claimed 3 billion monthly active users, and ranked third worldwide among the most visited websites. It was the most downloaded mobile app of the 2010s.
Environmental activist and singer has spoken out against the regulation of the water industry, labelling it a "shambles." He..
Firearms coverage in London remains "significantly less than normal" after dozens of officers downed tools over the weekend...
Fears that Larry the Cat is unwell have been put at ease after a government spokesperson said he is "happy and healthy". It..