Egypt
Country in Northeast Africa and Southwest Asia
---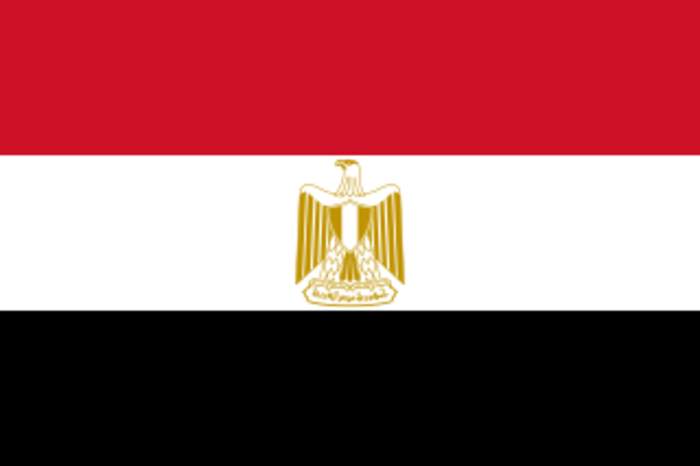 Egypt, officially the Arab Republic of Egypt, is a transcontinental country spanning the northeast corner of Africa and southwest corner of Asia via a land bridge formed by the Sinai Peninsula. It is bordered by the Mediterranean Sea to the north, the Gaza Strip of Palestine and Israel to the northeast, the Red Sea to the east, Sudan to the south, and Libya to the west. The Gulf of Aqaba in the northeast separates Egypt from Jordan and Saudi Arabia. Cairo is the capital and largest city of Egypt, while Alexandria, the second-largest city, is an important industrial and tourist hub at the Mediterranean coast. At approximately 100 million inhabitants, Egypt is the 14th-most populated country in the world.
Egypt unveils new discoveries including two tombs and gold-covered sarcophagus
One of the largest and most populous countries in Africa…Egypt..is staring at a severe economic crisis. The conditions there is..