State of Palestine
State in Western Asia
---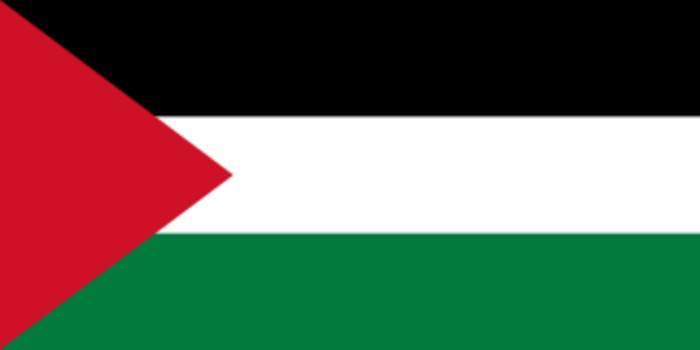 Palestine, officially recognized as the State of Palestine by the United Nations and other entities, is a de jure sovereign state in Western Asia officially governed by the Palestine Liberation Organization (PLO) and claiming the West Bank and Gaza Strip with Jerusalem as the designated capital; in practice, however, only partial administrative control is held over the 167 "islands" in the West Bank, and Gaza is ruled by a rival government (Hamas). The entirety of territory claimed by the State of Palestine has been occupied since 1948, first by Egypt and Jordan and then by Israel after the Six-Day War in 1967. Palestine has a population of 5,051,953 as of February 2020, ranked 121st in the world.
Palestinian Prime Minister Mohammad Shtayyeh describes the planned march as 'a provocation of our people'.
State of Palestine media coverage
Two weeks after a ceasefire brought an end to 11 days of hostilities between Israel and Hamas, Nabil al-Khatib, Palestinian artist..
U.S. Secretary of State Antony Blinken on Tuesday said the United States would provide an additional $75 million in development and..
Palestinian children light candles during a rally amid the ruins of homes destroyed by Israeli strikes. A ceasefire was reached..