International Criminal Court
Permanent international tribunal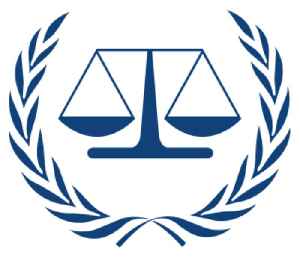 The International Criminal Court is an intergovernmental organization and international tribunal that sits in The Hague in the Netherlands. The ICC has the jurisdiction to prosecute individuals for the international crimes of genocide, crimes against humanity, war crimes, and crimes of aggression. The ICC is intended to complement existing national judicial systems and it may therefore exercise its jurisdiction only when certain conditions are met, such as when national courts are unwilling or unable to prosecute criminals or when the United Nations Security Council or individual states refer situations to the Court. The ICC began functioning on 1 July 2002, the date that the Rome Statute entered into force. The Rome Statute is a multilateral treaty which serves as the ICC's foundational and governing document. States which become party to the Rome Statute, for example by ratifying it, become member states of the ICC. As of March 2019, there are 124 ICC member states.


Darfur justice could prove elusive despite al-Bashir's fall
KHARTOUM, Sudan (AP) — Sudan's President Omar al-Bashir, driven from power and now languishing in a prison where his opponents were once jailed and tortured, is more vulnerable than ever to a..
WorldNews - Published
Libyan PM vows to bring army commander to Int'l Criminal Court
TRIPOLI, April 17 (Xinhua) -- Libya's UN-backed Prime Minister Fayez Serraj pledged to bring the commander of the eastern-based Army General Khalifa Haftar to the International Criminal Court (ICC)..
WorldNews - Published
UN Security Council Resolution Calls for Cease-fire in Libya
Violence in Libya increased earlier this month when Gen. Khalifa Haftar's armed forces started trying to take control of the county's capital.
Credit: Newsy Studio Duration: 01:11Published
Sudan's protests claim more top-level scalps
Sudan has its third leader in as many days. Military interim leader Abdel Fattah al-Burhan Abdelrahman has promised protesters they'll soon have a civilian government after three decades of autocratic..
Credit: Reuters Studio Duration: 02:10Published
ICC Rejects Request to Investigate War Crimes in Afghanistan
​ICC judges ruled unanimously "that an investigation [...] at this stage would not serve the interests of justice."
Credit: Newsy Studio Duration: 01:24Published
Sudan Military Says New Government Will Be Civilian-Led
After Sudan's president was overthrown, the military says it has no intention of staying in power beyond the transition to a new government.
Credit: Newsy Studio Duration: 00:55Published
Sudanese Military Council Won't Extradite Bashir
The Sudanese military ousted longtime president and strongman Omar al-Bashir on Thursday, but a transitional council says it will not extradite him. However, Reuters reports the head of the council's..
Credit: Wochit News Duration: 00:36Published
Sudan's President Bashir Forced To Step Down Following Widespread Protests
According to a report by Reuters, on Thursday, Sudanese President Omar Hassan Bashir was forced to step down by the military following widespread protests. Sources reportedly claimed that Bashir, who..
Credit: Wochit News Duration: 00:34Published
Philippines Officially Withdraws From the International Criminal Court
The Philippines officially withdrew from the International Criminal Court.
Credit: Time Duration: 00:50Published
The Philippines Officially Leaves ICC
The Philippines is out of the International Criminal Court a year after deciding to leave.
Credit: Newsy Studio Duration: 01:04Published
US Will Deny Visas to International Criminal Court Members
Pompeo called the potential investigation "politically motivated."
Credit: Newsy Studio Duration: 00:41Published
Two Rohingya refugees to address United Nations meet
Investigators from the International Criminal Court give hope to Rohingya refugees in Bangladesh.
Credit: Al Jazeera STUDIO Duration: 02:36Published
Uganda says it is willing to consider asylum for Sudan's ousted leader Bashir
Uganda will consider offering asylum to ousted Sudanese leader Omar al-Bashir despite his indictment by the International Criminal Court (ICC), a foreign affairs minister said on Wednesday.
Reuters - Published
Climate change activists occupy International Criminal Court in The Hague
Climate change activists are protesting at the International Criminal Court in The Hague, where they have dropped banners and formed human chains. The demonstration by Extinction Rebellion, is the same..
WorldNews - Published
Search this site and the web:
You Might Like