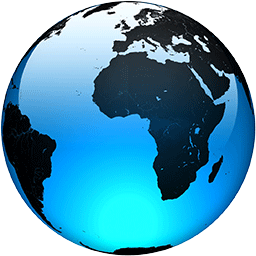 Zelenskyy wraps up European tour with visit to EU summit

Published
BRUSSELS (AP) — Ukrainian President Volodymyr Zelenskyy was wrapping up a whirlwind tour of his major European backers on Thursday, seeking assurances that Ukraine could one day become part of the European Union.

Zelenskky will already head home with heaps of goodwill and commitments of more military aid.

He arrived to the European Parliament to rapturous applause, cheering and hoots from legislators, insisting in his plenary speech that Ukraine's fight against Russia was one fought for the freedom of Europe as a whole.

"A Ukraine that is winning is going to be member of the European Union," Zelenskyy said to applause, building his address around the common destiny that Ukraine and the 27-nation bloc face in confronting Russia head-on.

"Europe will always be, and remain Europe as long as we are together and as long as we take care of our Europe, as we take care of the European way of life," he said.

Zelenskyy added that Russia wants to destroy the European way of life, but "we will not allow that."

He held up an EU flag after his address and the entire legislature stood in somber silence as the Ukrainian national anthem and then European anthem "Ode to Joy" were played.

Zelenskyy then headed to the urn-shaped Europa building where the 27 EU leaders were meeting to push those same points.

Before Zelenskyy spoke, European Parliament President Roberta Metsola said allies should consider "quickly, as a next step, providing long-range systems" and fighter jets to Ukraine. Metsola said the response to Russian President Vladimir Putin's war against Ukraine "must be proportional to the threat, and the threat is existential."

Metsola also told him that "we have your back. We were with you then, we are with you now, we will be...
Full Article