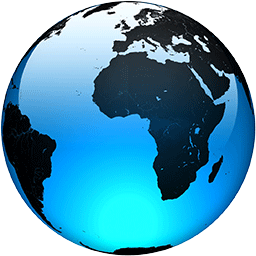 Police: Shooter at Nashville Christian school was former student, had 'manifesto'

Published
A woman prays at a makeshift memorial for victims outside the Covenant School building at the Covenant Presbyterian Church on March 28, 2023, following the March 27, 2023, shooting at the school in Nashville, Tennessee. / Credit: Photo by BRENDAN SMIALOWSKI/AFP via Getty Images

Washington D.C., Mar 28, 2023 / 14:50 pm (CNA).

A person who killed six people at a private Presbyterian Christian school in Nashville before being fatally shot by police wrote a manifesto that contained a map of the school and potential entry points, but a motive for the crime has yet to be determined, according to police.

Police confirmed the shooter was 28-year-old Audrey Hale, who was a biological female who identified as transgender and had previously attended Covenant School as a child. Police Chief John Drake said during a news conference Tuesday afternoon that the police do not believe the individual victims had been specifically targeted and that they are still not sure of the exact motive.

When asked whether Covenant School had been targeted for its Christian beliefs or whether there was any significance to the date of the attack, Drake said that is still unclear.

"I can't confirm either," Drake said. "I'm not sure [whether it is because] we're approaching a holy period at Easter and all of that. I can't confirm any of that. [We] do not know why she targeted that particular church. We do know she was a student at that church at one point but unsure right now if that was the reason why."

Regarding the manifesto, Drake said there was "quite a bit of writing to it," but only confirmed that "there was a map of the school" and "a drawing of how potentially she would enter." He said the manifesto contained writings about other locations, but that he has "not read the whole entire manifesto" and that police and the Federal Bureau of Investigation are still working on it.

Drake said that Hale legally purchased seven weapons and brought three of them to Covenant School on the day of the attack. He added that "she was under doctors' care for an emotional disorder" and that her parents did not believe she should have owned guns and did not know she owned any at the time of the shooting.

Metropolitan Nashville Police Department officers shot Hale in a gunfight at about 10:24 a.m., but not before the shooter took the lives of three 9-year-old students and three adult staff members. The school, which serves about 200 students, provides education from preschool through sixth grade. All six victims were pronounced dead on arrival after being transported to the hospital.

The police were informed of the shooting at about 10:13 a.m. and engaged and killed the suspect by about 10:24 p.m., according to Drake. He said when the officers arrived, "the suspect was in an upper level" and "police cars were hit by gunfire."

"As officers were approaching the building, there was gunfire going on," Drake said. "They went in, they went through door by door, [which is how] we clear buildings. They heard gunfire and immediately ran to that and then took care of this horrible situation."

Drake said he was impressed by the officers' response but added that there is always room to improve.

"I was really impressed that with all that was going on, the danger that somebody had took control and said 'let's go, let's go, let's go' and went in and took care and just tried to end this situation," Drake said.

"We look at every single incident we have and if there's a way to get better," and "you always want to get there in two or three minutes, so there's a lot of things that could have happened," he added.

Mourners held a vigil at Belmont United Methodist Church Monday night to pray for the victims of the shooting, and others visited Covenant Presbyterian Church to lay flowers and pray. Bishop Mark Spalding of the Catholic Diocese of Nashville held a special Mass at the Cathedral of the Incarnation to pray for and remember the victims.

"My heart breaks with news of the school shooting at the Covenant School this morning," Bishop Spalding said in a statement. "Let us pray for the victims, their families, and the Covenant Presbyterian community."

Our Lady of the Lake Catholic Church issued a statement on Facebook to notify its members that one of the children killed in the attack, Hallie Scruggs, was the granddaughter of two of its parishioners.

"Our Lady of the Lake is deeply united in prayer with the Covenant Presbyterian community," the statement read. "Please continue to pray for the victims and their families and that God brings them a peace only he can provide."

This is a developing story.
Full Article