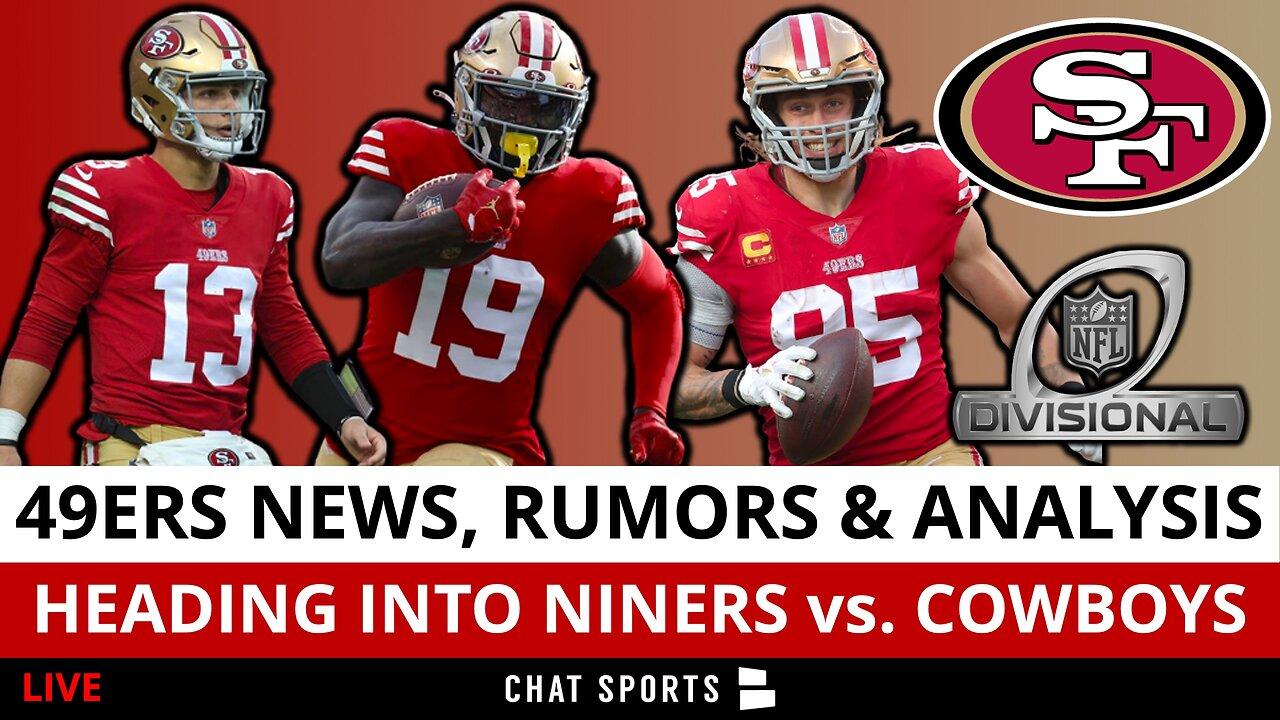 The San Francisco 49ers Report is live discussing the freshest batch of 49ers news and rumors.
Our Dallas Cowboys vs.
San Francisco 49ers preview will take a look at the latest 49ers news, 49ers rumors, 49ers injury news as well as the latest Dallas Cowboys news, Cowboys rumors and Cowboys vs.
Buccaneers highlights.
Chase Senior will list his keys to a San Francisco 49ers win in the NFL playoffs at Levi's Stadium in Santa Clara for the right to play in the NFC championship game, including some chatter on Brock Purdy, Deebo Samuel, Kyle Shanahan, Christian McCaffrey, Nick Bosa and 49ers vs.
Cowboys highlights!