Unified Payments Interface
Digital payment system for inter-bank transfer in India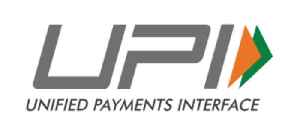 Unified Payments Interface
(UPI) is an instant real-time payment system developed by National Payments Corporation of India facilitating inter-bank transactions. The interface is regulated by the Reserve Bank of India and works by instantly transferring funds between two bank accounts on a mobile platform. As of March 2019 there are 142 banks live on UPI with a monthly volume of 799.54 million transactions and a value of
₹

1.334 trillion
(US$19 billion). UPI witnessed 1,029.44 crore transactions until August 2019. The mobile-only payment system helped transact a total of
₹

17.29 lakh crore
(US$240 billion) during the 37 months of operation starting from 2016.
How Medicaid Expansion Has Saved Americans' Lives

Medicaid expansion under the Affordable Care Act has effectively saved lives in a vulnerable population. According to UPI, a new study shows Medicaid expansion led to earlier detection of cancer among..
Credit: Wochit News Duration: 00:34
Published
Your Pet Cat Could Catch COVID-19

Cats can catch the new coronavirus from humans. According to UPI, a report released Monday shows that our furry feline friends can catch COVID-19. Scientists however do not yet know if pets can pass..
Credit: Wochit News Duration: 00:32
Published
Study Reveals The Toll On Mental Health Pandemic Took On Italian Healthcare Workers

Italy was extremely hard hit by the novel coronavirus COVID-19, early on in the global pandemic. According to UPI, a new study shows Italian frontline healthcare workers treating COVID-19 patients were..
Credit: Wochit News Duration: 00:36
Published
Chloroquine And Hydroxychloroquine Could Pose Higher COVID-19 Death Risk

According to UPI, chloroquine and hydroxychloroquine has no clinical benefit for people with COVID-19. A study published in The Lancet on Friday says that the drugs might actually cause serious..
Credit: Wochit News Duration: 00:35
Published
You Might Like
As people work from home, cyberhits rise
When PM Narendra Modi sought donations under the PM-CARES fund, more than a dozen similar-sounding UPI IDs cropped up, luring people to donate there. The fake IDs included [email protected],..
IndiaTimes - Published
From January 1, no charges on RuPay, UPI transactions
IndiaTimes - Published
Google wants US Fed Reserve to follow India's UPI example
New Delhi: In a thumbs up to the Indian government's Unified Payments Interface (UPI) scheme, Google has written to the US Federal Reserve Board detailing the successful example of UPI-based digital..
WorldNews - Published
Indian PM to Launch Visa and MasterCard Rival RuPay in Saudi Arabia
India's domestic payment systems such as the RuPay card, UPI, and BHIM app have gained a strong footing in the Indian market, boosted by the policies of the Narendra Modi-led government that aim to..
WorldNews - Published
Search this site and the web: