Coronavirus disease 2019
Infectious respiratory disease caused by severe acute respiratory syndrome coronavirus 2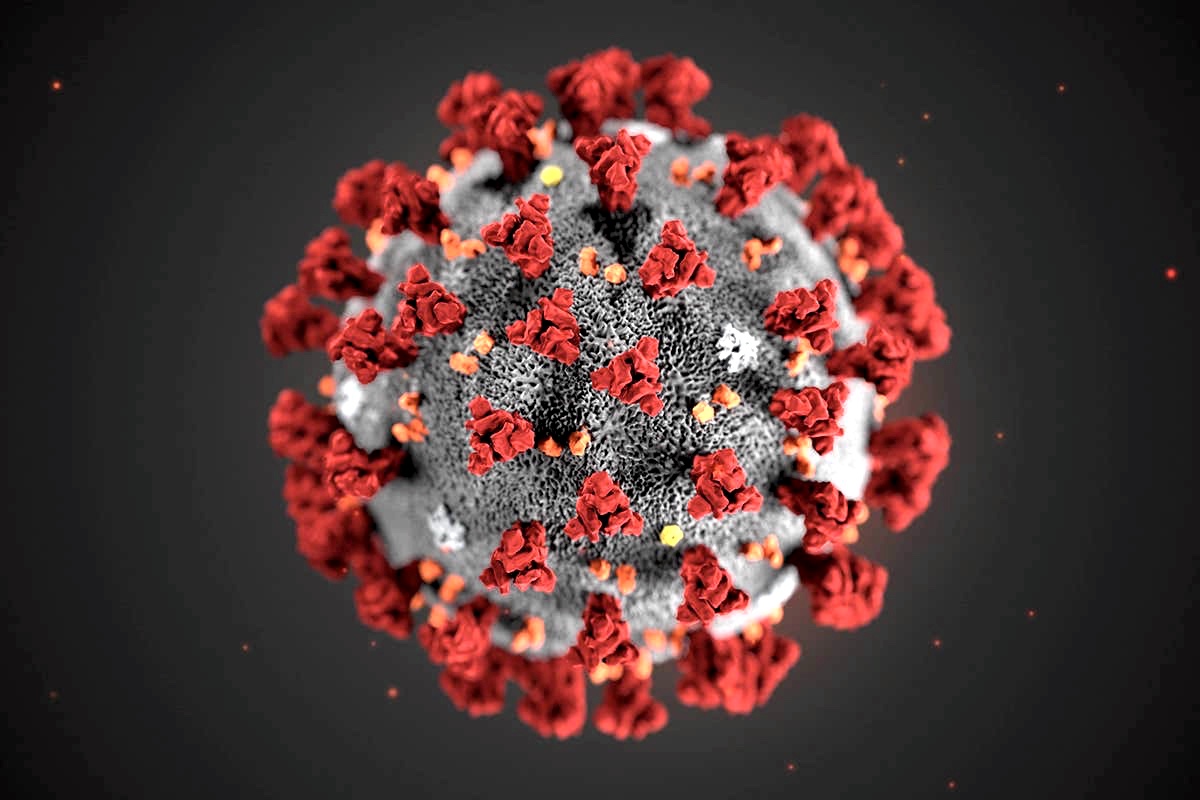 Coronavirus disease 2019
(
COVID‑19
) is an infectious disease caused by severe acute respiratory syndrome coronavirus 2 (SARS-CoV-2). It was first identified in December 2019 in Wuhan, Hubei, China, and has resulted in an ongoing pandemic. As of 22 September 2020,
more than 31.3

 

million cases
have been reported across 188 countries and territories with more than 964,000 deaths; more than 21.4
million people have recovered.
Covid: '50 lakh cases but almost 45 lakh recoveries', says Health Secretary

With India recording the highest number of COVID-19 recoveries in the world, the government on Tuesday said that for the past four consecutive days the number of daily recovered cases surpassed the new..
Credit: HT Digital Content Duration: 14:51
Published
UK faces tighter measures again as COVID spreads

British Prime Minister Boris Johnson told people on Tuesday to work from home where possible and ordered bars and restaurants to close early to tackle a fast-spreading second wave of COVID-19 with..
Credit: Reuters Studio Duration: 01:18
Published
Labour leader questions Government's approach to curbing spread of Covid-19

Labour leader Sir Keir Starmer questions the Government's latest measures tocurb the rise of coronavirus infections.
Credit: PA - Press Association STUDIO Duration: 01:47
Published
Boris Johnson: Restrictions could remain for six months

Prime Minister Boris Johnson says new Covid restrictions announced in the House of Commons today, could remain in place for six months. Report by Browna. Like us on Facebook at..
Credit: ODN Duration: 01:18
Published
University of Tampa tops 216 COVID-19 cases in students since classes started in August

The University of Tampa reports at least 216 students have tested positive for COVID-19 since the start of the fall semester. Story: https://bit.ly/32P5Qff
Credit: ABC Action News Duration: 01:34
Published
USF sees at least 195 positive COVID-19 cases in students since start of fall semester

At least 195 USF students across all campuses have tested positive for COVID-19 so far since the fall semester started on August 24, the university says.
Credit: ABC Action News Duration: 01:13
Published
Argentina: Provincial healthcare strained as COVID cases spread

From the capital city and into the provinces - the coronavirus makes its way relentlessly across Argentina.
Credit: Al Jazeera STUDIO Duration: 03:08
Published
Sharon Osbourne's granddaughter tests positive for COVID, family is quarantining

Sharon Osbourne was forced to sit out a planned studio return to her TV show The Talk on Monday because she's in quarantine.
Credit: Cover Video STUDIO Duration: 00:47
Published
COVID-19: India crosses 55-lakh mark with 75,083 new infections

India's COVID tally crossed 55-lakh mark on September 22 after the country reported a spike of 75,083 new COVID-19 cases. Total COVID case tally stands at 55, 62,664, including 9,75,861 active cases,..
Credit: ANI Duration: 01:15
Published
Warning over dire consequences of Covid and flu 'co-infection'

People should "not be complacent" over flu, experts have said as new researchhas shown dire consequences of co-infection of flu and Covid -19. Thoseinfected with both flu and Covid-19 have a..
Credit: PA - Press Association STUDIO Duration: 01:09
Published
Chief medical officers recommend raising Covid alert level

The UK's four chief medical officers recommended raising the Covid alert levelfrom three to four – the second highest – indicating the "epidemic is ingeneral circulation; transmission is high..
Credit: PA - Press Association STUDIO Duration: 00:42
Published
CDC: COVID-19 Is Airborne--Or Is It?

Over the weekend, the US Centers for Disease Control and Prevention announced that the novel coronavirus COVID-19 can be airborne. Days later, Gizmodo reports the public health agency took it back. The..
Credit: Wochit News Duration: 00:45
Published
Back in game! Sports enthusiasts return to playgrounds in Srinagar post COVID lockdown

As gradually economy has started to open up, young sportsmen are back in game in the Valley. Keeping COVID pandemic in mind, Wushu Association took initiative to train kids in an open field. An open..
Credit: ANI Duration: 03:22
Published
English National Opera begins drive-in performances

As COVID-19 restrictions put a halt to traditional indoor performances, the almost 90-year-old opera company is embracing an open-air alternative: the drive-in.View on euronews
Credit: euronews (in English) Duration: 00:50
Published
London mayor calls on PM to work with him on coronavirus

London Mayor Sadiq Khan has called on the prime minister to invite him to Tuesday's Cobra meeting and "work together" to tackle Covid-19. Boris Johnson will chair a Cobra emergency committee, which..
Credit: ODN Duration: 01:18
Published
Hancock announces £500 payment for people who self-isolate

Health Secretary Matt Hancock has told the House of Commons that people on low incomes who need to self-isolate with Covid-19 will be eligible for a £500 payment from next Monday. Report by Blairm...
Credit: ODN Duration: 01:15
Published
GradePower Learning | Morning Blend

Students are having to learn differently due to Covid-19 and some are having difficulty learning either virtually or in person. GradePower Learning can help.
Credit: ABC Action News Duration: 05:11
Published
COVID-19: Visitors throng to Varanasi's Sarnath Archaeological Museum after over 6 months

After being shut for tourists for around six months, Sarnath Archaeological Museum reopened for public on September 21. It was closed since March after all heritage monuments protected under the..
Credit: ANI Duration: 02:16
Published
Homemade face masks 'capable of preventing spread of Covid-19'

Researchers from the University of Illinois discovered that a variety of different, breathable fabrics found in the home were just as effective at stopping nanoparticles from sneezes escaping into the..
Credit: Cover Video STUDIO Duration: 01:07
Published
Salvini votes in Italy's first COVID election

Leader of the far-right League party Matteo Salvini cast his vote on Monday for a constitutional referendum to reduce the number of lawmakers in the lower and upper house.
Credit: Reuters Studio Duration: 01:19
Published
COVID-19 halts Eddie Murphy's return to stand-up

The Nutty Professor star had plans to return with a big show, but when the pandemic hit they had to pull the plug.
Credit: Cover Video STUDIO Duration: 00:43
Published
You Might Like



China slam's US reckless behavior over COVID toll

China's UN ambassador said Tuesday the U.S. should be held responsible for its "irresponsible behavior" in the handling of the pandemic. The comments are a response to Trump's earlier remarks where he..




USATODAY.com - Published





West Ham boss Moyes and two players test positive for Covid-19

West Ham United manager David Moyes and two of the Premier League club's players test positive for coronavirus.




BBC News - Published





Trump claims COVID "affects virtually nobody" as U.S. deaths hit 200K

The United States has for many months had the highest number of infections and deaths in the world.




CBS News - Published





Tommy DeVito, Original Four Seasons Member, Dead at 92 from COVID

Tommy DeVito -- one of the original members of the iconic Doo-Wop group, The Four Seasons -- has died from coronavirus. 'Casino' actor Alfredo Nittoli confirmed the news Tuesday in a Facebook post,..




TMZ.com - Published





Covid: US funeral directors reflect on 200,000 death toll

Three funeral directors reflect on the human toll of the pandemic, as the US hits a milestone.




BBC News - Published





28-year-old doctor dies from COVID-19, family says

Adeline Fagan was an OB/GYN starting her second year of residency in Texas when she began showing symptoms.




CBS News - Published





EU leaders' summit postponed as guard tests positive for Covid-19

A security guard tested positive for the virus, forcing EU chief Charles Michel to quarantine.




BBC News - Published





Epcot's annual food and wine festival still on at Walt Disney World, but on a much smaller scale due to COVID-19

Disney's annual celebration of all things food and drink may be smaller this year due to the coronavirus pandemic, but it still packs a lot of flavor




USATODAY.com - Published





Amid anti-COVID efforts, South Africa "didn't have a flu season"

One senior public health official credits basic measures like masks and hand washing with giving South Africa a virtually flu-free year.




CBS News - Published





Covid: US death toll passes 200,000

The US is now the worst hit country in the world and cases are still continuing to rise, data shows.




BBC News - Published





"First Person": Young doctor volunteers to battle COVID-19 in New York City

In our series "First Person," a young resident physician tells her story about volunteering to help in the worst months of New York City's COVID-19 pandemic.




CBS News - Published





Leyton Orient v Tottenham: Carabao Cup tie called off after positive coronavirus tests

Leyton Orient's Carabao Cup game against Tottenham is called off after a number of O's players test positive for Covid-19.




BBC News - Published




Corona roundup: SII starts Covid vaccine production, record recoveries & more




IndiaTimes - Published





UN chief slams countries for making Covid-19 vaccination 'side deals' for their own population




IndiaTimes - Published





200,000 dead: COVID-19 is creating ruinous economic damage that will take years to repair

Millions must choose between working at home while watching the kids and helping them with school, or giving up the job, the paycheck and the career.




USATODAY.com - Published





PM Modi to review Covid management in seven worst-hit states on Wednesday




IndiaTimes - Published





India's Serum Institute starts manufacturing Codagenix's potential Covid-19 vaccine

Codagenix Inc said on Tuesday Serum Institute of India has started manufacturing the US biotech firm's potential Covid-19 vaccine and it expects to begin early-stage human trial of the vaccine by the..




IndiaTimes - Published





Delhi High Court stays AAP government's decision to reserve 80% ICU beds for COVID-19 patients

The court came down heavily on the Aam Aadmi Party government and sought to know if other (non-COVID) patients had a right to life.




DNA - Published





Live News Updates on Covid-19

Clinical trials have not included children, so vaccines for them may not arrive until the next school year, while adults may get theirs by summer.




NYTimes.com - Published





COVID-19 deaths, cases continue to rise in U.S.

The number of new coronavirus cases is rising across the country as the death toll approaches 200,000 in the U.S. Infectious disease experts are criticizing a reversal to critical guidance from the CDC..




CBS News - Published





India tops world in COVID-19 recoveries with over 1 lakh cured in 24 hours

Rajesh Bhushan, Secretary, Ministry of Health, gave information about the current status of COVID-19.




DNA - Published





Michigan tourism businesses worry about cold weather and COVID spikes

One restaurant owner said she's had trouble lately getting people to comply with orders to wear masks."People are just starting to get sick of it, and it's getting kind of hard again," Heidi..




CBS News - Published





Covid-19 News: Live Updates

The swift march toward a vaccine has not included trials for children, which means they will have to wait longer than adults.




NYTimes.com - Published





How do you teach performing arts when there are no performances? This school is learning

Arizona School for the Arts reinvented itself for the virtual classroom after COVID-19 took the live performing out of performing arts education.




USATODAY.com - Published





PM to chair Covid review meeting with CMs of seven high-burden states

Prime Minister Narendra Modi will chair a high-level virtual meeting with chief ministers and health ministers of seven high-burden states on Wednesday to review the -19 situation. These states are..




IndiaTimes - Published





Rajasthan: Former minister and 3-time MLA from Tonk constituency Zakiya Inam passes away

Former minister and 3-time MLA Zakiya Inam passed away on late Sunday night. Zakiya Inam, a three-time MLA from Tonk, Rajasthan, was battling with COVID-19 for the past several days.




DNA - Published





India's Covid-19 tally races past 55 lakh; recovery rate rises to 80.86%

India's Covid-19 infection tally crossed 55 lakh on Tuesday, while a record 1,01,468 patients recovered in a day, taking their number to 44,97,867 and pushing the recovery rate to 80.86 per cent, the..




IndiaTimes - Published





Covid: New measures imposed on North West, Midlands and West Yorkshire

The local restrictions were announced on Friday amid a rise in cases.




BBC News - Published





US stock markets continue falling amid Covid fears as Dow drops 510 points

US stock markets continued falling on Monday as investors worried Congress would not agree to more stimulus cash before the election and reacted to an uptick in coronavirus infections. The Dow Jones..




WorldNews - Published





The Lancet reforms editorial policy after hydroxychloroquine Covid study retraction

New policy comes after serious quality control questions were raised about the data relied on by a study in the medical journal One of the world's leading medical journals, the Lancet, has reformed..




WorldNews - Published





Pilgrims' 400th marked by COVID, irony

Some historians believe an epidemic among native inhabitants paved the way for the Plymouth Colony. To some, it feels like a twist of fate that the pandemic has canceled many events to commemorate the..




USATODAY.com - Published





Memorial project honors COVID-19 deaths as US approaches milestone of 200,000 lives lost

As the U.S. approaches the grim milestone of 200,000 COVID-19 pandemic deaths, volunteers install 20,000 American flags in Washington, DC.  




USATODAY.com - Published





Coronavirus: There's no law to 'harvest' DNA from Covid-19 tests

BBC Reality Check debunks claims about Covid tests, a death in police custody and the pandemic's origins.




BBC News - Published





Bollywood bets on the small screen as Covid shuts cinemas

The pandemic has shaken the film industry, forcing it to think outside of the box office.




BBC News - Published





Covid 19 coronavirus: Two-thirds of Victorian voters back Daniel Andrews

Despite failures in his government's response to Covid-19, the majority of Victorians say Dan Andrews has handled the crisis well. The Australian's Newspoll shows 62 per cent of Victorian voters agree..




New Zealand Herald - Published





Fall in testing pushes up daily positivity rate too

Even as the daily Covid-19 positivity rate rose to 11.8% on Sunday mainly due to drop in testing, 76% of the new 86,961 confirmed cases were reported from 10 states, health ministry said. Daily tests..




IndiaTimes - Published





Covid: Pubs and restaurants in England to have 10pm closing times

Hospitality venues will also be restricted to table service as part of new measures to tackle coronavirus.




BBC News - Published




Two new studies indicate COVID-19 can spread on long airline flights, promote distancing

Both studies, taking different approaches, found clusters of COVID-19 cases traced back to long airline flights.




USATODAY.com - Published




Students trickle back to school in 8 states, J&K after 6 months

For the first time since March-end when restrictions were imposed to check the Covid-19 pandemic, schools opened in some parts of the country on Monday. However, only seven states and one Union..




IndiaTimes - Published





Sports bodies warn of 'lost generation' amid Covid crisis

More than 100 sports bodies write to the prime minister to ask for emergency funding amid the Covid-19 crisis, warning of "a lost generation of activity".




BBC News - Published





Novak Djokovic takes Rome title but all eyes on French Open Covid tests

Roland Garros qualifiers already hit by at least two positives Djokovic beats Diego Schwartzman, Halep takes women's title Novak Djokovic, who beat Diego Schwartzman, 7-5, 6-3, in Rome to win a..




WorldNews - Published





'It does affect more than your lungs': Why COVID-19 survivors may need to get screened for heart damage

New research suggests an association between COVID-19 and heart damage. Here's what we know about who should get cardiac screenings.




USATODAY.com - Published




COVID-19 brought Phoenix hotels to a standstill. Here's what they're doing to reassure guests.

The COVID-19 pandemic crashed the hotel business in metro Phoenix. Here's what local resorts are doing to win back customers and rehire employees.




USATODAY.com - Published





India wants new form of globalisation in post Covid-world, based on fairness, equality: FS




IndiaTimes - Published





CDC updates, then removes, guidance on airborne spread of COVID-19

The CDC updated its guidance to warn about the risk of small airborne respiratory particles known as aerosols – but then removed that information from its website.




CBS News - Published





Pokémon Go partners with French fashion brand for cute in-game backpacks

As part of The Pokémon Company and Longchamp Paris' fashion collaboration, Niantic is adding special in-game items for players to dress up their trainers. A Longchamp backpack will be available..




The Verge - Published





U.K. warns a second national lockdown may be needed as COVID-19 cases rise

More than 40,000 people in Britain have died of COVID-19 since the start of the pandemic in March, and cases are rising again. Several other countries in Europe are also seeing a surge. CBS New..




CBS News - Published





Europeans face prospect of 2nd lockdowns as COVID cases surge

Some U.K. regions are already locked down again, as the government warns daily infections could hit 50,000 without action.




CBS News - Published





Lesbos: Hundreds test positive for Covid-19 after migrant camp fire

More than 240 migrants test positive at the new Lesbos camp built after the old one burnt down.




BBC News - Published





Govt waives permit requirement for transport vehicles carrying oxygen amid Covid-19

The government on Monday said it has waived permit requirement for transport vehicles carrying oxygen in view of Covid-19 pandemic. The step is likely to ensure smooth movement of the vehicles,..




IndiaTimes - Published