Steve Carell
American actor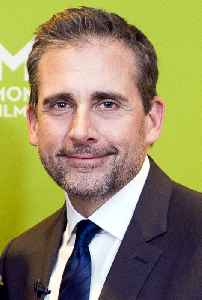 Steven John Carell is an American actor, comedian, producer, writer and director. He is well known for his portrayal of boss Michael Scott on the NBC sitcom The Office (2005–2013), on which he also worked as an occasional producer, writer and director.


You Might Like
'The Office' turns 15: All the ways NBC's quirky sitcom changed pop culture
From stars like Steve Carell and John Krasinski to all the memes, here's how "The Office" has changed pop culture in the 15 years since it premiered.
USATODAY.com - Published
Reese Witherspoon was told 'silence is a condition of employment' after being sexually assaulted at 16
Reese Witherspoon has said she would not have spoken out earlier about being sexually assaulted when she was 16 as "silence was a condition of my employment". The actor revealed that new series The..
WorldNews - Published
Steve Carell in a dramatic new role
Steve Kroft talks with the gifted actor about the challenges of making the new film "Foxcatcher."
CBS News - Published
'Morning Show' reviews: Critics say Apple's newsroom drama is 'brutally dull,' a 'snore'
This just in! Reviews for "The Morning Show," that is. The star-studded Apple TV+ series features Jennifer Aniston, Reese Witherspoon and Steve Carell.
USATODAY.com - Published
Apple Reveals Credit Card and TV Streaming Service
by Simon Baxendale - While Apple has partially led the way up till now in terms of modern technology, there has been one major market they haven't tapped into – video streaming. However,..
One News Page Staff - Published
MOVIE REVIEW: Vice
by Graham Pierrepoint - VICE IMDb Dir: Adam McKay Starring Christian Bale, Amy Adams, Steve Carell, Sam Rockwell, Tyler Perry, Alison Pill, Jesse Plemons 4.5 STARS (out of 5) Vice was always..
One News Page Staff - Published