Islamism
Set of ideologies holding that Islam should guide social and political as well as personal life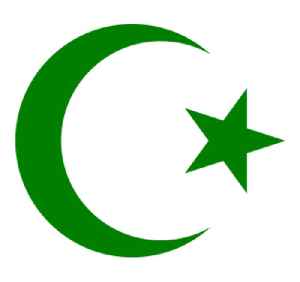 Islamism is a concept whose meaning has been debated in both public and academic contexts. The term can refer to diverse forms of social and political activism advocating that public and political life should be guided by Islamic principles or more specifically to movements which call for full implementation of sharia. It is commonly used interchangeably with the terms political Islam or Islamic fundamentalism. In academic usage, the term Islamism does not specify what vision of "Islamic order" or sharia are being advocated, or how their advocates intend to bring them about. In Western mass media it tends to refer to groups whose aim is to establish a sharia-based Islamic state, often with implication of violent tactics and human rights violations, and has acquired connotations of political extremism. In the Muslim world, the term has positive connotations among its proponents.


Stolen Banksy artwork found in Italian farmhouse

A mural by secretive British street artist Banksy that was stolen from the Bataclan theatre in Paris, where Islamist militants killed 90 people in 2015, has been found in a farmhouse in central Italy,..
Credit: Reuters Studio Duration: 01:25
Published
France says its army killed al Qaeda North Africa chief Droukdel

France said on Friday (June 5) its military forces had killed al Qaeda's North Africa chief Abdelmalek Droukdel, a key Islamist fighter that its forces had been hunting for more than seven years,..
Credit: Reuters Studio Duration: 01:18
Published
FBI phone probe links Florida shooter to al Qaeda

The FBI cracked the iPhone encryption of the Royal Saudi Air Force trainee who killed three American sailors in a December attack at a U.S. naval base in Florida and found evidence linking him to al..
Credit: Reuters - Politics Duration: 02:43
Published
You Might Like



Sudan ends alcohol ban for non-Muslims

After more than 30 years of Islamist rule, the new justice minister outlines wide-reaching reforms.




BBC News - Published





Viewpoint: What Donald Trump gets wrong about Somalia

It seems Mr Trump's view of Somalia stems from the aftermath of the overthrow of Siad Barre in 1991, since when it has popularly been considered one of the world's most failed states.More on the US..




WorldNews - Published





40 killed in massacre of villagers in Mali

Bamako, Mali—Unidentified armed men massacred 31 civilians in simultaneous attacks on several Mali villages this week, then killed nine soldiers responding to the assault as violence surges in the..




WorldNews - Published





Tough Choices for Hamas Over Israeli Annexation Plans

Hamas has warned that Israeli annexation in the occupied West Bank would be a "declaration of war," but the Islamist group must weigh the cost of a new fight, analysts said. In recent weeks, there have..




WorldNews - Published





UK saw highest number of far-right terror attacks and plots in Europe in 2019, Europol says

UK saw four far-right and three Islamist attacks or plots in 2019, report says




Independent - Published





Reading terror attack: Libyan suspect sought to travel abroad to join Islamist group, security sources say

Attack suggests police's Prevent scheme is more necessary than ever




Independent - Published





Afghan government, Taliban agree to Doha as venue for first peace talks

Afghanistan's government and the Islamist Taliban group have agreed that Doha will be the venue for the first meeting in their peace talks, both sides said on Sunday.




Reuters India - Published

Also reported by •WorldNews •Reuters


UN 'appalled' by twin jihadist attacks in Nigeria

Islamist militants have killed dozens in two attacks in the northeast of the country.




BBC News - Published





Somalia's Islamist group al Shabaab says sets up COVID-19 treatment centre

Somalia's Islamist group al Shabaab said on Friday they had set up a COVID-19 treatment centre in the country, and said the disease posed a grave threat, citing international health authorities.




Reuters - Published





Libya plagued by malevolent outside parties

Since Western powers leapt into the fray to remove the long-standing Libyan leader Muammar Gaddafi in 2011, the oil-rich country, once the wealthiest in Africa, has been embroiled in conflicts. Today..




WorldNews - Published





France says its army killed al Qaeda North Africa chief Droukdel

France said on Friday its military forces had killed al Qaeda's North Africa chief Abdelmalek Droukdel, a key Islamist fighter that its forces had been hunting for more than seven years, during an..




Reuters - Published




Forty villagers killed in massacre in northeast Congo

Suspected Islamist militants have killed at least 40 people in northeastern Congo, a rights group said on Wednesday, the latest in a wave of attacks against civilians in the mountainous jungles near..




Reuters - Published





Nigerian military unlawfully detain children at rehabilitation centre for militants: Amnesty

The Nigerian military are unlawfully detaining boys and men at a rehabilitation centre for alleged members of the Islamist militant group Boko Haram, Amnesty International said in a report released on..




Reuters - Published





Suspected Islamist militia kills at least 17 in northeastern Congo

Suspected Islamist fighters killed at least 17 people in an early morning raid on a village in northeastern Congo on Monday, a local civil society leader and a monitoring organisation said, the latest..




Reuters - Published





Afghanistan: Taliban prisoner release amid Eid al-Fitr ceasefire

The government says up to 2,000 prisoners will be freed, after the Islamist group proposed a truce.




BBC News - Published





Afghan Taliban declare three-day Eid ceasefire from Sunday

The Taliban declared a three-day Eid ceasefire starting on Sunday, a spokesman for the hard-line Islamist group wrote in a tweet on Saturday, a move that comes as fighting has intensified between the..




Reuters India - Published

Also reported by •Reuters


Suicide bombing in Somalia kills governor, three others in Puntland: police

The governor of Mudug, a region in Somalia's semi-autonomous state of Puntland, was killed with three of his bodyguards in a suicide car bombing on Sunday that was claimed by Islamist group al Shabaab,..




Reuters - Published





Italy magistrates open probe after freed aid worker bombarded by hate mail

An Italian aid worker, freed at the weekend after being held hostage for 18 months by Islamist militants in Africa, has been deluged with hate mail because she converted to Islam, judicial sources said..




Reuters - Published





Mozambique: Is Cabo Delgado the latest Islamic State outpost?

Islamist militants have stepped up attacks in the north, raising fears of greater instability.




BBC News - Published





Daniel Pearl: Parents of murdered journalist launch appeal in Pakistan

The US journalist was murdered in 2002 while investigating Islamist militants in Karachi.




BBC News - Published





Hezbollah: Germany bans and raids Islamist group

All activity is to be halted by the Shia group's political wing, and police carry out raids.




BBC News - Published





Mozambique forces killed over 100 Islamist insurgents in past month: government

Mozambique security forces killed at least 129 insurgents in the northern Cabo Delgado region that has been besieged by violence for at least the last three years, the interior minister said on..




Reuters - Published





Turkish ruling party, lawyers clash over cleric comments on homosexuality

A suggestion by Turkey's leading Muslim cleric that homosexuality causes illness has prompted a clash between President Tayyip Erdogan's ruling Islamist-rooted AK Party and the country's lawyer..




Reuters - Published





Mozambique villagers 'massacred' by Islamists

The police say dozens were killed after youths refused to join the militant group.




BBC News - Published





Islamist insurgents kill 52 villagers in Mozambique, police say

About 52 villagers in Mozambique's troubled northernmost province were killed by Islamist insurgents on April 7 after they refused to be recruited to their ranks, police said on Tuesday.




Reuters - Published





Rights group accuses Burkina security forces of killing 31 unarmed detainees

International advocacy group Human Rights Watch (HRW) said on Monday that it believed security forces in Burkina Faso had summarily executed 31 unarmed detainees earlier this month during operations..




Reuters - Published





Burkina security forces accused of killing 31 unarmed civilians: rights group

International advocacy group Human Rights Watch (HRW) said on Monday that it believed security forces in Burkina Faso had summarily executed 31 unarmed detainees earlier this month during operations..




Reuters - Published





Boko Haram suspects 'die of poison' in Chad jail

The 44 men were taken into custody around Lake Chad during an offensive against Islamist militants.




BBC News - Published





Taliban to release 20 Afghan government prisoners on Sunday: spokesman

The Taliban will release 20 Afghan government prisoners it was holding, a spokesman of the Islamist militant group said on Sunday, the first handover since the beginning of a peace process.




Reuters - Published





U.S. offers $10 million for information on Hezbollah commander in Iraq

The United States on Friday offered up to $10 million for information on Sheikh Mohammad al-Kawtharani, a senior military commander of the Islamist group Hezbollah in Iraq who was an associate of the..




Reuters - Published





Afghan government frees 100 Taliban prisoners as part of peace process

The Afghan government freed 100 Taliban prisoners on Wednesday as a first step in a peace process with the hardline Islamists, despite the group's suspension of talks on a planned prisoner exchange..




Reuters - Published




Taliban recalls negotiators after suspending prisoner exchange talks

The Taliban on Tuesday recalled the group's negotiators from Kabul hours after they suspended talks on a prisoner exchange process with the Afghan government, a spokesman for the hard-line Islamist..




Reuters - Published




Afghanistan prepares to swap 100 Taliban prisoners for 20 security forces

KABUL: Afghanistan began on Thursday the process of releasing from jail 100 Taliban Islamist militants in a prisoner swap for 20 of its security forces, a senior security official and a Taliban..




WorldNews - Published

Also reported by •Reuters


At least 70 Nigerian soldiers killed in jihadist ambush: military sources

Kano: At least 70 Nigerian soldiers were killed in an ambush on their convoy by jihadist fighters in the restive northeast of the country, military and security sources said Tuesday. Two military..




WorldNews - Published





Mozambique army, Islamist insurgents battle in town close to gas projects: police

Mozambique's army is battling Islamist insurgents in a town in the country's north, close to billion-dollar gas projects being developed by Exxon Mobil and Total, police said.




Reuters - Published





Militant attack kills 29 Malian soldiers - army

Suspected Islamist militants killed 29 Malian soldiers on Thursday in an attack on a base in the country's northeast, the army said.




Reuters - Published





Somalis allege U.S. air strike killed six civilians; Africa Command investigating

A U.S. air strike aimed at Somali Islamist militants killed six civilians instead, a lawmaker and relative of one victim said on Wednesday, raising further questions about the extent of civilian..




Reuters - Published





A tiny army is fighting for 20 million lives. Can Mali's military grow fast enough?

BAMAKO, Mali — At the heart of the world's fastest-growing Islamist insurgency, a national force of approximately 12,000 soldiers struggles to defend a population of 20 million. Malian troops are..




WorldNews - Published





Islamists hurl stones and shoes at Women's Day marchers in Pakistan

Islamists pelted campaigners with stones, shoes and sticks as they marched through Pakistan's capital on Sunday to mark International Women's Day.




Reuters - Published





Senior figure in Somalia's al Shabaab killed in air strike: state media

A senior commander in Somalia's al Shabaab group with a $5 million bounty on his head was killed in an American air strike last month, according to Somalia state media, a blow to the militants'..




Reuters - Published





U.S. Defense linguist charged with transmitting classified intelligence

The U.S. government said on Wednesday it had charged a Defense Department linguist with transmitting classified intelligence to a foreign national linked to the Lebanese Islamist group Hezbollah,..




Reuters - Published




Trump says he had a very good conversation with Taliban leader

U.S. President Donald Trump said he spoke with a leader of the Afghan Islamist group Taliban on Tuesday and they had a very good talk.




Reuters - Published