United Arab Emirates
Country in Western Asia
---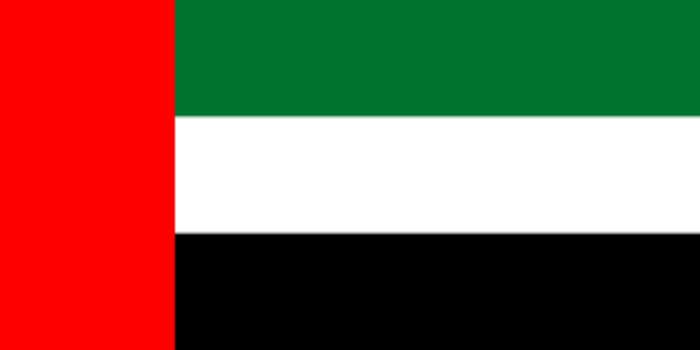 The United Arab Emirates, or simply the Emirates, is a country in Western Asia. It is located at the eastern end of the Arabian Peninsula, and shares borders with Oman and Saudi Arabia, while having maritime borders in the Persian Gulf with Qatar and Iran. Abu Dhabi is the nation's capital, while Dubai, the most populous city, is an international hub.
He went to the United Arab Emirates in 2020.
United Arab Emirates media coverage
UAE President , Sheikh Khalifa bin Zayed, Dead at 73.
CNBC reports that on May 13, it was announced that the United Arab..
We explore Ramadan traditions in three very different countries: the UAE, Egypt and Malaysia.