Moscow
Capital and largest city of Russia
---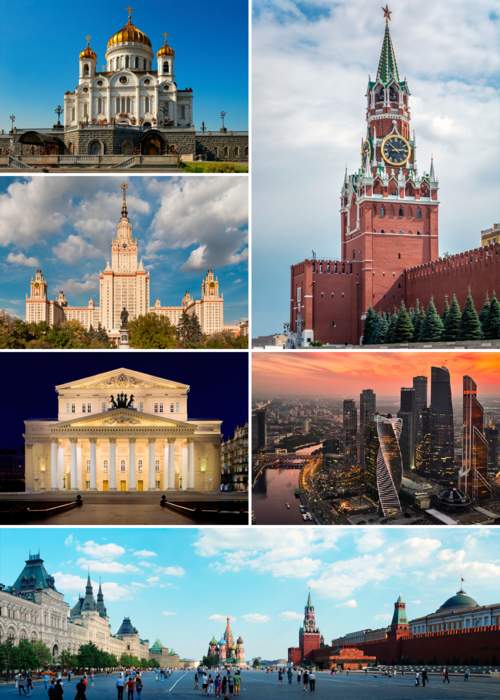 Moscow is the capital and largest city of Russia. The city stands on the Moskva River in Central Russia, with a population estimated at 13.0 million residents within the city limits, over 18.8 million residents in the urban area, and over 21.5 million residents in the metropolitan area. The city covers an area of 2,511 square kilometers (970 sq mi), while the urban area covers 5,891 square kilometers (2,275 sq mi), and the metropolitan area covers over 26,000 square kilometers (10,000 sq mi). Moscow is among the world's largest cities, being the most populous city entirely in Europe, the largest urban and metropolitan area in Europe, and the largest city by land area on the European continent.
In Ukrainian President Volodymyr Zelenskyy's first in-person appearance at a UN Security Council meeting on Moscow's invasion..
North Korean leader Kim Jong Un left Russia on Sunday after a rare six-day visit, The visit appeared to solidify his country's ties..
North Korean state media reported that leader Kim Jong Un has reportedly said that his visit to Russia was a clear show of the..