Tobias Ellwood
British Conservative politician and author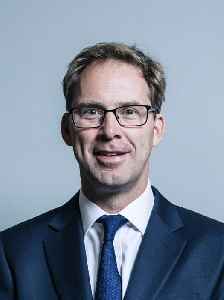 Captain Tobias Martin Ellwood is a British Conservative Party politician and author. He served in the Royal Green Jackets and reached the rank of captain. He currently serves as the Member of Parliament (MP) for Bournemouth East and served as a UK Government Minister at the Ministry of Defence from 2017 to 2019.


You Might Like
Coronavirus: 14-day travel quarantine 'does not make sense,' says senior Tory MP
Former minister Tobias Ellwood believes Boris Johnson wants to ditch the 14-day self-isolation plan
Independent - Published
Government putting Britons at risk by stripping Isis members' citizenship, former defence minister warns
Exclusive: 'We'll see Daesh 2.0,' Tobias Ellwood says as thousands of Isis members are detained in Syria
Independent - Published
Boris Johnson must 'dial down' rhetoric over Brexit, warns sacked Tory minister
Tobias Ellwood says general election is 'reset button' Tories need after Brexit
Independent - Published
Tobias Ellwood: Tory minister leaves government two days after Boris Johnson becomes prime minister
Defence minister Tobias Ellwood has left the government as Boris Johnson carries out a brutal reshuffle of his top team.
Independent - Published
Britain considering options to respond to Iran's seizure of tanker
Britain is looking into a series of options to respond to Iran's seizure of a British-flagged tanker, junior defense minister Tobias Ellwood said on Sunday when asked whether London was considering..
Reuters - Published
Tory MPs would vote to topple Boris Johnson government if he pursues no-deal Brexit, minister says
Tobias Ellwood says many Conservatives will risk 'nuclear option'
Independent - Published
Backing Stewart, junior defense minister Ellwood says Johnson needs to be tested
Boris Johnson, the frontrunner to replace Prime Minister Theresa May, should be tested in the leadership contest and the person to challenge him is international aid minister Rory Stewart, junior..
Reuters - Published