Agenzia Nazionale Stampa Associata
News agency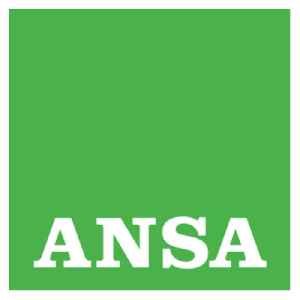 The Agenzia Nazionale Stampa Associata is the leading wire service in Italy. ANSA is a not-for-profit cooperative, whose members and owners are 36 leading news organizations in Italy. Its mission is the distribution of fair and objective news reporting.


You Might Like
Pope displeased with 'drastic' Rome church closures
Shares Pope Francis expressed his displeasure Friday with the move by the Italian authorities to close all Catholic houses of worship across Rome until April 3. "Drastic measures are not always good,"..
WorldNews - Published
Italian government to close schools, universities to contain coronavirus:Ansa
The Italian government has decided to close schools and universities across the country until mid-March in a further attempt to contain the worst coronavirus outbreak in Europe, Ansa news agency..
Reuters - Published
Seventh person dies in coronavirus outbreak in Italy: ANSA news agency
A seventh person has died in the coronavirus outbreak in northern Italy, news agency ANSA said on Monday, while the number of confirmed cases rose to more than 220.
Reuters - Published
First Italian patient dies of coronavirus: Ansa news agency
A patient in the northern city of Padua has died after being infected with the Coronavirus, becoming the first Italian victim of the disease, Ansa news agency reported on Friday.
Reuters - Published
U.S. student confesses to killing Italian policeman: media
A 19-year-old U.S. student has confessed to killing a policeman in central Rome, in a crime that has shaken Italy, national news agency ANSA reported on Friday.
Reuters - Published
Hundreds of migrants continue to land in Italy despite port ban
Some 76 more migrants landed in two waves in Sicily and Sardinia on Tuesday, Italian news agency ANSA reported. In the first landing, at Pozzallo in Sicily, some 53 North African migrants picked up by..
WorldNews - Published
Volcano on Italian island of Stromboli erupts and kills at least one tourist
Eruptions from a volcano on the Sicilian island of Stromboli sent about 30 tourists jumping into the sea for safety Wednesday, Italian news agency ANSA reported. Officials said a hiker was killed..
CBS News - Published
German leaders condemn arrest of lawbreaking Sea Watch 3 captain
This move by Rakete is blatantly illegal under Italian law. In addition, she ran into a boat of the Italian financial police, damaging it. According to the news agency Ansa, Rakete has been threatened..
WorldNews - Published
Italian woman who was Europe's oldest person has died at 116
MILAN – A 116-year-old Italian woman who authorities say was the oldest person in Europe and the second oldest in the world has died. The Italian news agency ANSA said Giuseppina Robucci died...
WorldNews - Published