Minnesota
State of the United States
---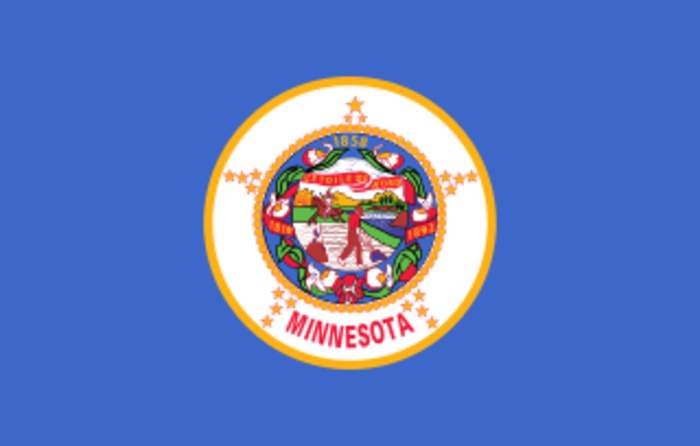 Minnesota is a state in the upper Midwestern United States. It is the 12th largest U.S. state in area and the 22nd most populous, with over 5.7 million residents. Minnesota's geography consists of western prairies, now given over to intensive agriculture; deciduous forests in the southeast, now partially cleared, farmed, and settled; and the less populated North Woods, used for mining, forestry, and recreation. Roughly a third of the state is covered in forests, and it is known as the "Land of 10,000 Lakes" for having over 14,000 bodies of fresh water of at least ten acres. A little more than half of Minnesotans live in the Minneapolis–Saint Paul metropolitan area, known as the "Twin Cities", the state's main political, economic, and cultural hub. The Twin Cities is the 16th largest metropolitan area in the U.S. Other Minnesota minor metropolitan and micropolitan statistical areas include Duluth, Mankato, Moorhead, Rochester, and St. Cloud.
Facing manslaughter charges, ex-officer Kimberly Potter tells court fatal Minnesota traffic stop 'just went chaotic'.
No Snow in Lower 48 States As , Blizzard Warning Takes Effect in Hawaii.
No Snow in Lower 48 States As , Blizzard Warning..