Election
Process by which a population chooses the holder of a public office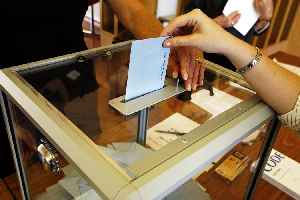 An election is a formal group decision-making process by which a population chooses an individual to hold public office. Elections have been the usual mechanism by which modern representative democracy has operated since the 17th century. Elections may fill offices in the legislature, sometimes in the executive and judiciary, and for regional and local government. This process is also used in many other private and business organizations, from clubs to voluntary associations and corporations.


"Seattle Is Not For Sale": Voters Rebuke Amazon, Re-electing Socialist Kshama Sawant
In Seattle, Socialist City Councilmember Kshama Sawant has been re-elected in a race that pitted her against Amazon — Seattle's largest private employer and one of the most powerful companies in..
WorldNews - Published
Farage tells Boris, 'Do what I say or I'll win you the election'
At the Brexit Party campaign launch, Farage channels his Dr Evil, by making impossible demands and issuing undeliverable threats
Independent - Published
Elect people who have character, calibre, capacity, conduct: Vice President
IndiaTimes - Published
Congress says 'jungle raj' in UP, claims no water, electricity supply for Priyanka...
"BJP Govt fails to prevent Sonbhadra Massacre! BJP Govt fails to act against guilty! BJP Govt illegally arrests Priyankaji for wanting to meet families! BJP Govt cuts Elect/Water of Chunar Guest..
WorldNews - Published
The Subject at the White House Was Criminal Justice.The Subtext Was the Election.
It remains to be seen how President Trump can capitalize on his support for the First Step Act, as his advisers have told him to do, to appeal to African-American and moderate white voters.
NYTimes.com - Published
Search this site and the web:
You Might Like