British people
Citizens of the United Kingdom of Great Britain and Northern Ireland, British Overseas Territories, Crown Dependencies, and their descendants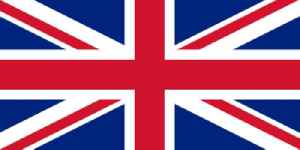 The British people, or the Britons, are the citizens of the United Kingdom of Great Britain and Northern Ireland, the British Overseas Territories, and the Crown dependencies. British nationality law governs modern British citizenship and nationality, which can be acquired, for instance, by descent from British nationals. When used in a historical context, "British" or "Britons" can refer to the Celtic Britons, the indigenous inhabitants of Great Britain and Brittany, whose surviving members are the modern Welsh people, Cornish people, and Bretons. It may also refer to citizens of the former British Empire.


Johnson at No.10 will only worsen Brexit farce
From Brexit clusterfarce to an impending BoJo prime ministership, Britons can't take a trick.
The Age - Published
More Britons avoiding the news due to Brexit frustrations, report finds
Remain voters say polarising debate drags them down, and Leave voters say they can't always trust reports
Independent - Published
Children ask D-Day veteran about wartime experience
Research has revealed that 56% of Britons wish they had asked their grandparents more about their lives during the Second World War.
Credit: PA - Press Association STUDIO Duration: 01:14Published
Three Britons die after light aircraft crashes in Dubai
Three Britons have died after a UK-registered light aircraft crashed in Dubai, authorities said. The four-seat plane plummeted to the ground around three miles south of Dubai International Airport,..
Credit: PA - Press Association STUDIO Duration: 00:20Published
British nationals killed in Sri Lanka Easter Sunday explosions
At least seven Britons are among more than 200 people killed in a series of bombings which ripped through churches and luxury hotels in Sri Lanka.
Credit: PA - Press Association STUDIO Duration: 01:21Published
Search this site and the web:
You Might Like