Electronic cigarette
Electronic cigarette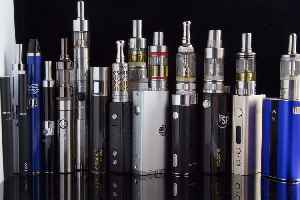 An electronic cigarette or e-cigarette is a handheld electronic device that simulates the experience of smoking a cigarette. It works by heating a liquid which generates an aerosol, or "vapor", that is inhaled by the user. Using e-cigarettes is commonly referred to as vaping. The liquid in the e-cigarette, called e-liquid, or e-juice, is usually made of nicotine, propylene glycol, glycerine, and flavorings. Not all e-liquids contain nicotine.


Best Online Vape Store
Have you been searching for the best online vape store? Well, stop looking right now, because we've found it for you! New to vaping, but not sure which is the best online vape store for you? Have you..
WorldNews - Published
Search this site and the web:
You Might Like