Barack Obama
44th president of the United States (2009–2017)
---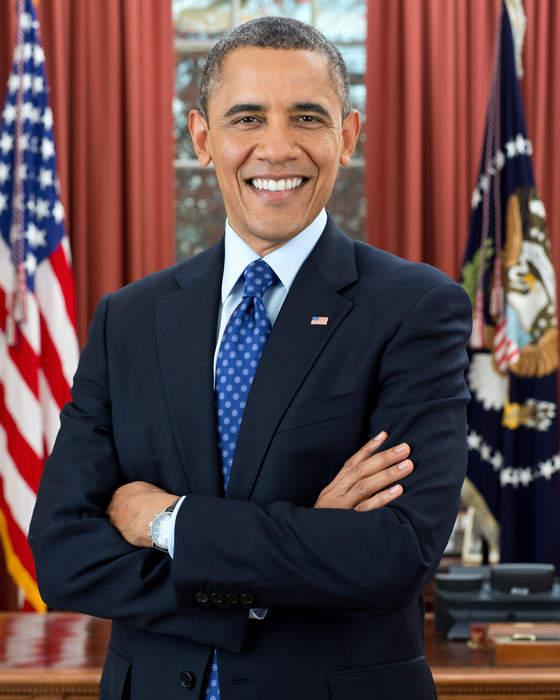 Barack Hussein Obama II is an American politician, lawyer, and author who served as the 44th president of the United States from 2009 to 2017. A member of the Democratic Party, Obama was the first African-American president of the United States. He previously served as a U.S. senator from Illinois from 2005 to 2008 and as an Illinois state senator from 1997 to 2004.
Former President Barack Obama comments on international cooperation to end climate change at the COP26 international climate..
Barack Obama media coverage
During a campaign speech for Virginia Democratic gubernatorial candidate Terry McAuliffe, former President Barack Obama took the..
Journalist and author Robert Draper talks about the surprise 2008 announcement and how it fits into Gen. Powell's overall legacy.