Blackpool
Coastal town and unitary authority in north west England
---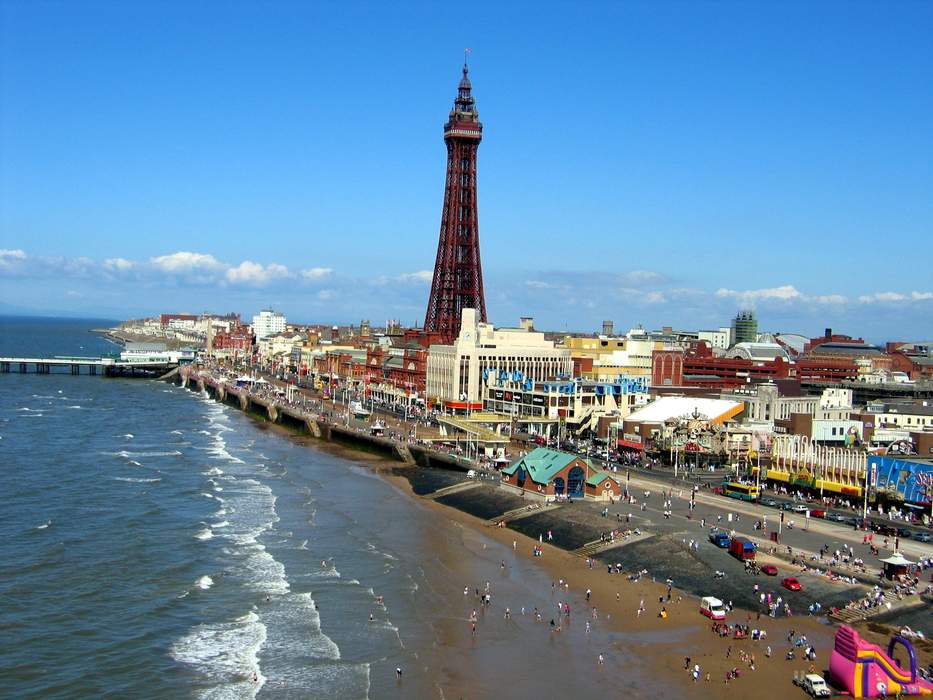 Blackpool is a large town and seaside resort on the Lancashire coast in England. The town is on the Irish Sea, between the Ribble and Wyre estuaries, 15 miles (24 km) west of Preston, 27 miles (43 km) north of Liverpool, 28 miles (45 km) northwest of Bolton and 40 miles (64 km) northwest of Manchester. It had an estimated population of 139,720 at the 2011 Census, making it the most populous town in Lancashire.
A healthcare worker arrested on suspicion of murder and rape is bailed until 31 March.
A healthcare worker is held on suspicion of murder as part of a probe into a patient's death.