Blackpool
Coastal town in Lancashire, England
---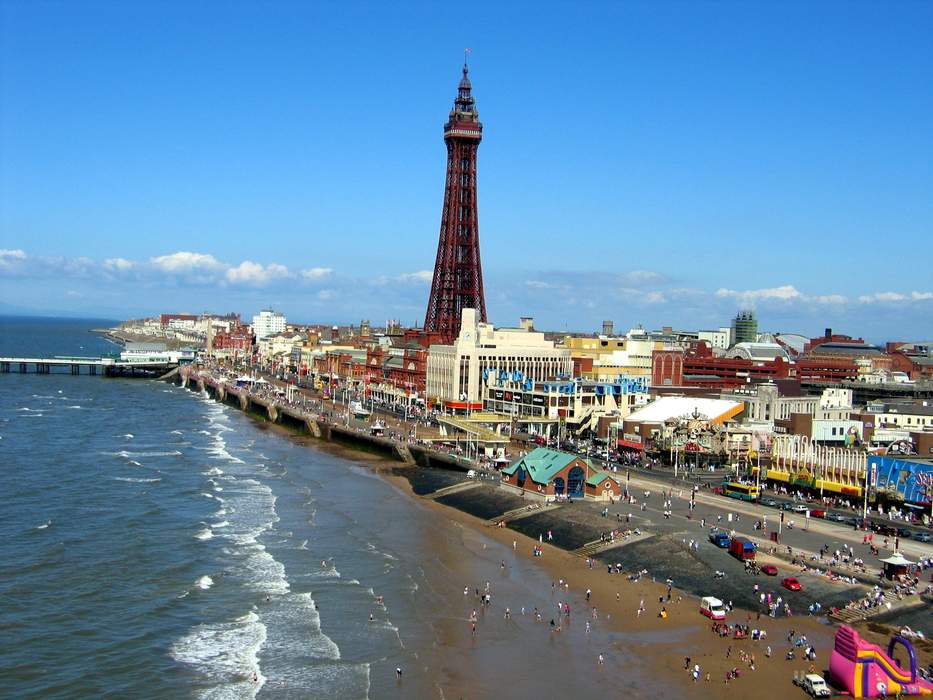 Blackpool is a seaside resort in Lancashire, England. Located on the northwest coast of England, it is the main settlement within the borough also called Blackpool. The town is by the Irish Sea, between the Ribble and Wyre rivers, and is 27 miles (43 km) north of Liverpool and 40 miles (64 km) northwest of Manchester. At the 2011 census, the unitary authority of Blackpool had an estimated population of 139,720 while the urban settlement had a population of 147,663, making it the most populous settlement in Lancashire, and the fifth-most populous in North West England after Manchester, Liverpool, Bolton and Warrington. The wider built-up area had a population of 239,409, making it the fifth-most populous urban area in the North West after the Manchester, Liverpool, Preston and Birkenhead areas. It is home to the Blackpool Tower, which when built in 1894 was the tallest building in the British Empire.
A man has been arrested in connection with the death of a woman in Blackpool.
Lancashire Constabulary say Alison Dodds suffered multiple injuries before she was found on Thursday.