Moscow Kremlin
Fortified complex in Moscow, Russia
---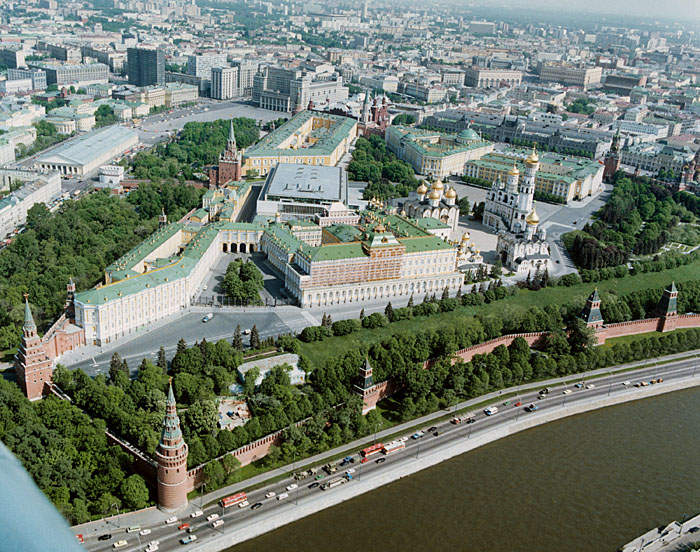 The Moscow Kremlin, or simply the Kremlin, is a fortified complex in the center of Moscow founded by Russian ruling dynasty of Rurikids. It is the best known of the kremlins, and includes five palaces, four cathedrals, and the enclosing Kremlin Wall with Kremlin towers. In addition, within this complex is the Grand Kremlin Palace that was formerly the Tsar's Moscow residence. The complex now serves as the official residence of the President of the Russian Federation and as a museum with almost 3 million visitors in 2017. The Kremlin overlooks the Moskva River to the south, Saint Basil's Cathedral and Red Square to the east, and the Alexander Garden to the west.
Officials slammed after municipal authorities in Portugal handed the personal details of anti-Kremlin activists to the Russian..
Moscow Kremlin media coverage
A Russian court on Wednesday outlawed groups linked to jailed Kremlin critic Alexei Navalny after declaring them "extremist," a..
Russia's presidential regiment, a prestigious regiment responsible for keeping watch over the Kremlin in Moscow, hosts a changing..