Florida
State of the United States
---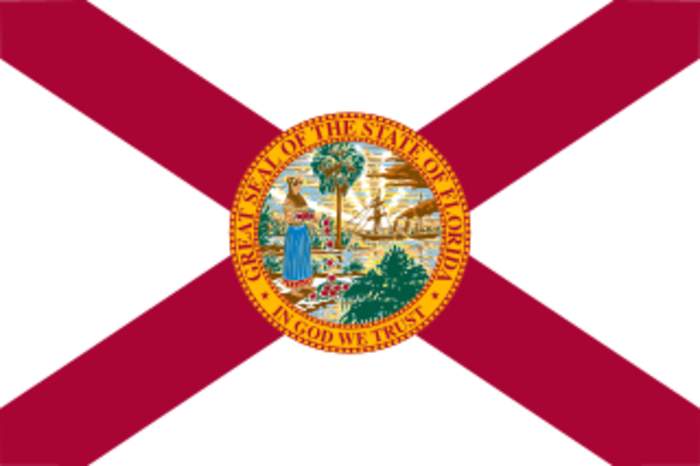 Florida is a state located in the Southeastern region of the United States. It is bordered to the west by the Gulf of Mexico, to the northwest by Alabama, to the north by Georgia, to the east by the Bahamas and Atlantic Ocean, and to the south by the Straits of Florida and Cuba; it is the only state that borders both the Gulf of Mexico and the Atlantic Ocean. Spanning 65,758 square miles, Florida ranks 22nd in area among the 50 states, and with a population of over 21 million, is the third-most populous. The state capital is Tallahassee and the most populous city is Jacksonville. The Miami metropolitan area, with a population of almost 6.2 million, is the most populous urban area in Florida and the seventh-most populous in the United States; other urban conurbations with over one million people are Tampa Bay, Orlando, and Jacksonville.
Alex Murdaugh was booked into a South Carolina detention facility on Saturday following his Thursday arrest in Florida.
Tampa's Seminole Hard Rock Casino can now operate a sportsbook where you can bet on the Buccaneers to win another Super Bowl or..
Alex Murdaugh, a once-prominent South Carolina attorney embroiled in scandals including alleged life insurance fraud, was arrested..