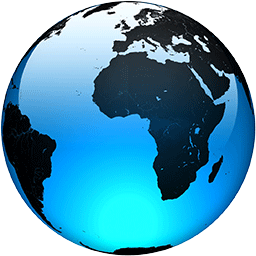 Commons committee puts spotlight on a WE empire often viewed with skepticism

Published
OTTAWA — Craig and Marc Kielburger, the brothers who co-founded the sprawling network of charitable and for-profit firms that are now grouped under the WE Movement umbrella, began their four hours of parliamentary testimony on Tuesday with an unusual move: They swore an oath to tell "the truth, the whole truth, and nothing but the truth."

Committee witnesses don't normally swear an oath before speaking to a House of Commons committee (witnesses are expected to tell the truth regardless), but the Kielburgers had requested to do so. It was a sign of their determination to repair their reputations after the avalanche of criticism, scrutiny and allegations that has fallen on them and their organization over the past month.

In his opening statement, Craig said the political scandal that has erupted over the Canada Student Service Grant program, for which WE could have received up to $43.5-million to run, has threatened WE's viability.

"The fallout now from this political process has resulted in serious challenges that risk the entire organization and 25-years of work," he said.

In the fourth hour of testimony, Craig took it a step further. "It's inaccurate statements like this that are truly killing a Canadian charity," he told a Conservative MP asking about how money moves between the various WE branch organizations. "The WE charity is being raked over the coals by inaccurate statements."

But if the WE Movement is under threat, it's in part because the national media, politicians, and business partners are now scrutinizing an organization that has been viewed skeptically by people involved in the non-profit sector and analysts such as Charity Intelligence. (The Kielburgers singled out Charity Intelligence for criticism during their testimony, alleging it has been providing misinformation to the media about WE.)

The main source of skepticism has been the relationship between WE Charity, the primary charitable arm, and ME to WE, a for-profit sibling organization that the brothers say supports the work of the charity as an innovative "social enterprise." But WE also includes a myriad of subsidiaries, foundations and international branches, and the boundaries between them are not always crystal clear.

It has been revealed, for example, that Trudeau family members were paid for WE Day appearances by WE Charity when they were supposed to be paid by ME to WE. It has also been revealed that the government's funding agreement to run the grant program was signed by the newly-formed WE Charity Foundation, despite it being WE Charity that was actually running the program.

The Kielburgers told the committee this was done for liability reasons to protect the assets of WE Charity.

They saw their committee appearance as a chance to set the record straight, not only about the political process behind the grant program, but also about their organization that has "grown overly complex," in their own words.

· 'WE Charity could never have made any money on this,' Craig Kielburger tells Commons committee
· WE Charity's plan to pay teachers to recruit students for grant program posed ethical dilemma for some
· Rex Murphy: WE's moment of glory turns potentially fatal

"If a fraction of what we've heard over the past four weeks was true — published in media or shared on social blogs or shared even by various politicians — our faces would go pale," Craig said at one point. The brothers repeatedly alleged that media reports and social media discussion about WE have been inaccurate, and especially bristled whenever the website Canadaland — which has extensively written about WE — was brought up.

Yet immediately preceding the Kielburgers' appearance, the committee had heard from Michelle Douglas, the former WE Charity board chair. Douglas made numerous damning statements about the governance of WE Charity, including that WE Charity's management refused to provide her with more financial information in March when mass layoffs were happening.

"I demanded that the executive team produce those (financial) records," she said about a phone call taking place on or around March 23. "The call was abruptly concluded."

She said Craig later asked her to resign, and she chose to do so. "I resigned because I could not do not my job," she said. "I could not discharge my governance duties."

The Kielburgers disagreed with her characterization of events, saying they had differed with Douglas over what level of reporting was sufficient, and that they had already planned to have a "board renewal" in 2020.

Even before Douglas' testimony, significant questions had been raised in the past few weeks about the state of WE Charity's finances and its relationship with ME to WE.

WE says that the primary function of ME to WE is to support the work of WE Charity through multiple forms, including donating most of its profits to the charity, creating jobs in nine different "WE Village" regions by selling products made in those countries to Western consumers, and hosting "voluntourism" trips.

The brands are inextricably linked despite the fact that one is a for-profit corporation. When a potential donor goes on a ME to WE trip to say, Kenya, the idea is that the donor will eventually park some money in WE Charity. "This model has resulted in tens of millions of dollars directly donated by these funders to WE Charity," WE said in a statement to the Post.

ME to WE says it has donated $21.4 million to its charitable arm in the last 11 years, which would account for barely five per cent of WE Charity's total revenue since 2009. But of that, $8.6 million were "in-kind" contributions — in other words, not actual money. WE told the Post it includes items such as "donated ME to WE Trips hosting donors and youth on scholarship, donated printing of educational materials, donations of ME to WE Artisans from women in Kenya." It did not answer the Post's question about whether the Kielburgers' time spent on the charity is included as an in-kind donation.

The money flows in both directions. In fiscal 2019, the charity paid rent to ME to WE for the first time — $170,400 for leasing a building owned by ME to WE that it was allowed to use for free in 2017 and 2018. WE told the Post it was advised to do this as a transaction for insurance reasons.

According to audited financial statements, the charity has paid ME to WE more than $11 million since 2009, all in cash. The financial statements say much of this is for the purchase of promotional items or travel and leadership training services. But given the overlap between the two organizations, such as the fact they share the same chief financial officer, it raises questions about how these prices are set. "ME to WE Social Enterprises seeks to provide the select items which WE Charity purchases at the most significant reduced cost possible, either wholesale costs or hard cost," WE told the Post.

Like all charities, WE was hit hard by the pandemic. In late March, weeks after the shutdown began, schools were forced to close, WE Day events were postponed and ME to WE voluntourism trips were cancelled. The organization laid off approximately 400 employees.

The charity had also violated its loan covenants for two years in a row, failing to pay back millions in bank loans despite having the assets to do so. As of August 31, 2019, WE Charity had to request an extension of their bank covenants on two short-term loans that amounted to just over $9 million, financial statements show. The deferments were granted by the bank — a move that made sense according to one auditor the Post spoke with, only because WE Charity had tens of millions in real estate secured against these loans.

"It is certainly slightly unconventional that they would choose to have these revolving debt facilities when they have enough in other securities and assets to simply not be in debt," said the auditor who spoke to the Post on the condition of anonymity because he was not authorized to speak with the media. "Of course there's nothing wrong with structuring your finances this way, but it is more typical of a private corporation than a charity."

WE told the Post that the focus on their bank covenants is overblown, and comes down to a technicality related to changing the dates of their financial reporting year. "WE Charity has mortgages and one of the covenants on the mortgage provisions is that WE Charity generates positive EBITDA (profit) to cover 1.3 times the mortgage payments in the fiscal year," it said. "The charity lender recognized the situation and willingly waived the respective requirements without any issue or concern on their part."

When the Kielburger brothers were questioned at the committee hearing about these covenants, they reiterated that the organization was in a "solid operational state", and that it was a technical breach that resulted in the failing to meet those covenants.

But the combination of the pandemic and the political scandal will leave a lasting mark on the WE Movement.

For an organization that is so deeply reliant on the strength of its brand to drive donations and sponsorships, the financial fallout from this scandal is bound to be significant. More than two thirds ($45 million) of its revenue for the 2019 fiscal year came from donations and sponsorships — just $1.6 million came from government grants. This week alone, four major sponsors — Telus Corp., Royal Bank of Canada, KPMG LLP and Virgin Atlantic Airways suspended its ties with the organization, either halting payments altogether or reneging on future sponsorship agreements.

Near the end of his testimony, Craig told the committee that the WE Movement is falling victim to "other people's agenda" and a scandal they didn't deserve.

"It is incredibly unfortunate that in the past 25 days we have seen the integrity of an organization, the service by thousands of teachers across this country, and the work of students who have volunteered called into question," he said.
Full Article