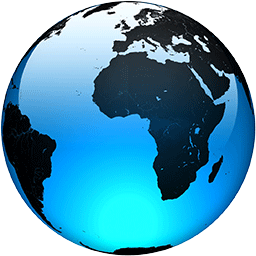 Autocar magazine 7 June - on sale now

Published
This week: New Lotus Emira detailed, Lamborghini Essenza SCV12 first drive and much more

Lotus has officially unveiled the £60,000 Emira, the firm's rival for the Porsche 718 Cayman GTS and Alpine's A110 S.

We dive into all the details about the British firm's all-new coupé, with an updated platform, a transformed cabin and AMG turbo power. It will also be Lotus' final internal combustion car before moving to electric power.

-Also in this issue-

The new BMW 2 Series Coupe has been revealed, headed by the 369bhp M240i while we patiently wait until the new M2 arrives. 

John Evans dives into why used car prices are on the rise, and we share a first look at the all-electric Renault 4. Elsewhere, Steve Cropley introduces the Wells Vertige, a new light and affordable British coupé.

-Reviews-

The track-only, £1.9 million Lamborghini Essenza SCV12 leads our first drives this week. 

Meanwhile, the Hyundai Ioniq 5 is put through its paces in its highest UK specification, while we find out if the Audi SQ8 TFSI Quattro provides a level of luxury to match its £107,060 price tag.

The Audi Q4 E-Tron fronts this week's road test - can it match the likes of the Ford Mustang Mach-E and the Volkswagen ID 4? 

-Features-

Simon Hucknall compares the old and the new in this week's 2020 Alfa vs 1988 Ferrari twin test, while James Attwood speaks to Bentley engineering chief Matthias Rabe about how he will guide the firm into the electric era. 

Elsewhere, John Evans explores new methods of road maintenance as JCB introduces new equipment to manage a pothole pandemic. 

-Opinions-

Matt Prior discusses restrictions on electric scooters compared to larger battery-operated vehicles.

-Deals-

We count up the best rugged 4x4 SUVs available on lease deals, while Jack Warrick explains how a used Honda Civic Type R could be your ticket to low-expense entertainment. 

-Where to buy-

Never miss an issue – subscribe to Autocar magazine today.

Autocar magazine is available through all good newsagents. You can also buy one-off copies of Autocar magazine from Newsstand, delivered to your door the morning after.

Digital copies can be downloaded from Zinio and the Apple iTunes store.
Full Article