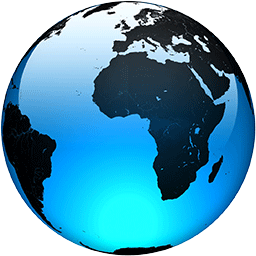 F1 talking points: Perez wins in Monaco as Leclerc loses out again

Published
Sergio Perez celebrates his Monaco GP win by diving into the celebratory swimming pool

Ferrari's bungled strategy calls meant Leclerc finished fourth as Verstappen stretched championship lead

Yesterday's Monaco Grand Prix was the most entertaining in years, as changing conditions brought about varying strategies that resulted in several overtakes (yes, really, in Monaco…) and the top four finishers separated by mere seconds.

It was a saving grace for Formula 1, which tried its best to shoot itself in the foot once again by delaying the start of the race when the heavens opened as the cars prepared to depart.

Frustration was widespread both at the circuit and on social media but, as ever, Sky F1 commentator Martin Brundle was bang on the money, shrewdly noting: "It's a dangerous business. That's why we're all tuned in."

Thankfully, the race did eventually get under way, saving F1 a repeat of the controversial situation that it inflicted upon itself in Belgium last year. Even so, the organisers have been left with a lengthy to-do list around their procedures for weather and for delays in general.

To the disappointment of the fans, the start was a rolling one, but the lack of drama at turn one was more than made up for later on.

Pole-sitter Charles Leclerc led the pack away around the drying, tight and twisting streets of the principality, followed by Ferrari team-mate Carlos Sainz and the Red Bull Racing duo of Sergio Pérez and Max Verstappen.

The Monégasque driver was desperate for a first finish at home, but he didn't allow this desire to get the better of him as he drove in a calculated fashion to pull out a strong lead.

The initial excitement came from the midfield, as AlphaTauri driver Pierre Gasly pulled off some smart overtakes by dint of having swapped from wet to intermediate tyres at the start.

Pérez wisely decided to follow suit on lap 18. Leclerc also stopped for intermediates two laps later, but such was the pace differential that he lost the lead to the Red Bull man. Still, he remained in second and crucially ahead of title rival Verstappen.

But then things got even worse for him, as Ferrari bungled its strategy for switching its cars onto dry tyres, the end result being Leclerc in a furious fourth, behind Pérez, Sainz and the key man Verstappen.

Then there was another red flag, this time not due to the weather but a nasty shunt for Mick Schumacher, after he lost the rear end through the Swimming Pool section, the impact hefty enough to rip the rear end off his car. Thankfully, the Haas youngster emerged unhurt.

Red Bull switched its duo onto the medium dry tyre at the restart, but this didn't appear to have any benefit over the hard-rubbered Ferraris. If anything, it seemed to conspire against Pérez, not helped by an early lock-up, but he thereafter defended calmly and skilfully to secure a highly emotional third career victory.

Did the tension at the flag help salve Monaco's critics? Arguably not for this F1 fan - despite the Ferraris being faster at the end, there was no way past for either of the red cars. There were also several more instances of drivers unable to pass significantly slower cars ahead of them, notably Fernando Alonso at one point having a long train behind him.

F1 next heads to a street circuit that could hardly give a greater contrast, always serving up plenty of excitement in terms of both wheel-to-wheel action and race-changing incidents: Baku in Azerbaijan.

Verstappen leads the championship narrowly from Leclerc and Pérez, followed further back by Mercedes-AMG's George Russell – who secured another quitely superb points finish in Monaco, ahead of megastar team-mate Lewis Hamilton – and still-winless Sainz.
Full Article