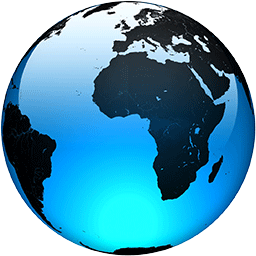 2022 Goodwood Festival of Speed preview

Published
The annual Sussex-based motor show is back with a BMW M-themed central sculpture

The Goodwood Festival of Speed returns this year and we're expecting the event to be as jam-packed as ever, with a plethora of reveals and debuts on the cards. 

The event, which runs from Thursday 23 June to Sunday 26 June, will give us a first look at some of 2022's most exciting cars and showcase the huge diversity of today's car parc.

Here's our guide to the festival's biggest unveilings.

*BMW M3 Touring*

We've still not officially seen the long-awaited, estate-bodied BMW M3 Touring, but the German car maker has confirmed that the car will make an appearance at this year's Festival of Speed as part of the 50th anniversary of its M performance division. It will feature the same turbocharged six-cylinder petrol engine as the M3 saloon which boasts 473bhp – or 503bhp in top-flight Competition form – and will therefore be one of the most potent and fastest estate cars in the world.  

*BMW M4 CSL *

The M3 Touring isn't the only highly anticipated performance model expected from the German brand. The limited-run BMW M4 CSL will also take to the German firm's stand, showing off its stripped-back mechanicals and pumped-up powertrain. With 542bhp and 479lb ft, it's the most powerful BMW M3 or M4 model ever built, and arrives exactly 50 years after the legendary 3.0 CSL was launched. 

*Fisker Ocean*

Following a public debut in Barcelona back in February, the electric Fisker Ocean SUV will rival the Audi Q4 E-tron and BMW iX3 when it goes on sale from the end of 2023. Fisker claims a range of up to 350 miles with a 0-62mph sprint of 3.6sec in its most powerful guise. 

*Ford Ranger Raptor*

The new Ford Ranger Raptor has received a huge power boost, with the 2.0-litre turbocharged diesel engine in the previous model being replaced by a powerful 3.0-litre petrol V6. Power now stands at 284bhp and 362lb ft, while it has also received an extensive redesign heavily influenced by the US-only Ford F-150 Raptor. 

*Genesis Electrified GV70 *

We first saw the Genesis Electrified G70 at the Guangzhou motor show in November last year, but it will appear on the ground in the UK for the first time at this year's festival of speed. Based on the standard Genesis GV70, the all-electric version claims a range of around 310 miles with 482bhp on tap. 

*Kia EV6 GT*

The new Kia EV6 GT is the brand's most powerful model yet, and it will be a true grand tourer with a high degree of versatility, according to the firm's development guru. Taking to the hillclimb as it makes its UK debut, the new range-topping version of the Korean firm's Kia EV6 crossover features a twin motor electric powertrain with a combined output of 577bhp and 546lb ft of torque, resulting in a 0-62mph time of 3.5 seconds and a top speed of 161mph.

*Land Rover Defender 130 *

Solihull's take on the limo-SUV is an eight-seater with luxury appeal and go-anywhere ability. Measuring 5358mm long overall, it is primed to take on the largest luxury SUVs on sale and is actually slightly longer than the BMW X7 and Mercedes-Benz G-Class. It will be on display alongside the new Range Rover and Range Rover Sport at Goodwood Festival of Speed next week, as Land Rover showcases its luxurious new range-topping 4x4 models. 

*Lexus LFA *

This is a big one: Lexus is set to publicly debut its all-electric supercar, which will serve as a successor to the Lexus LFA. With a 2030 launch planned, production is still distant - but the Japanese luxury car maker has promised a concept version will be on full display. We might hear some technical figures too. 

*Lucid Air*

Lucid's Tesla Model S rival, priced from around £40,000, will be making its first UK appearance at Goodwood. It has a range of more than 500 miles, but its party piece is its acceleration: the Air can cover a quarter-mile sprint in as little as 9.9sec, making it the first electric saloon to break the 10-second barrier, and adds that it can achieve this feat on a "consistent, repeatable basis". 

*Mercedes-AMG GT63 S E Performance*

Another German performance model receiving a UK debut is the tongue-twisting Mercedes-AMG GT63 S E Performance. It's AMG's first plug-in hybrid, with a mouth-watering 831bhp on tap. But that's not all - torque has been seriously uprated to a ground-shaking 1082lb ft. 

*Mercedes-AMG One*

Touted as a Formula 1 car for the road, the 1049bhp Mercedes-AMG One is propelled by a turbocharged 1.6-litre grand prix engine mated to four electric motors. It's the firm's fastest ever production car with a top speed of 219mph, overtaking the 214mph Mercedes CLK GTR from 24 years ago. Could we see it on display in West Sussex? 

*Polestar 5 *

The radical Precept luxury saloon concept has evolved into the 5, which – confusingly – is bigger than the 2 but sits lower than the upcoming 3 and 4. The 5 is an evolution of 2020's imposing Precept concept. As such, it will arrive in dealerships with familiar coupé-esque proportions and a lengthy wheelbase that line it up as a rival to the Mercedes-Benz EQS. A prototype will make the journey down from Polestar's MIRA engineering base to show what it can do on the hillclimb.

*Porsche Cayman GT4 E-Performance *

Another phonemically powerful electric racer, the Porsche Cayman GT4 E-Performance produces a staggering 1072bhp from four electric motors. It's based on the chassis of a Porsche Cayman GT4 RS, with other parts sourced from the Porsche 911 RSR GTE. 

*Porsche 911 Sport Classic*

The Porsche 911 Classic is the latest revival into the firm's heritage design collection, with retro design cues which pay homage to one of the company's most famous and history models - the 1972 Porsche 911 Carrera RS 2.7. Its appearance at Goodwood will be an international public premiere. 

*Porsche 928 by Nardone Automotive *

French restoration firm Nardone Automotive will publically debut its take on the Porsche 928 at this year's festival of speed. Powered by a 400bhp V8 engine mated to a six-speed manual gearbox, the restomod also features carbon fibre bodywork and a plush interior with a premium sound system, Alcantara, Foglizzo leather and Apple CarPlay. 

*Prodrive P25*

Banbury-based Prodrive will hand a public debut to the P25, a performance restomod based on the 22B generation Subaru Impreza. We've only seen a sketch of it so far, which shows it looks almost identical to its inspiration. Most of the key changes come under the bonnet, which is home to a 2.5-litre flat-four engine producing 400bhp. 

*Range Rover Sport*

Making its first public appearance just a few weeks after its official unveiling, the new Range Rover Sport is as radical an evolution as its full-sized sibling. Straight-six, long-range PHEV and V8 power are on the roster for now, but an EV is just two years away. JLR design chief Gerry McGovern said the latest model "redefines sporting luxury" and described it as "modern, relevant and progressive". The range-topping model is the twin-turbocharged 525bhp 4.4-litre BMW-derived petrol V8, which can accelerate from 0-62mph in 4.5sec.
Full Article