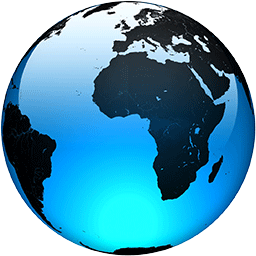 Climate, COVID and corporate tax on the G-20 agenda in Rome

Published
ROME (AP) — The leaders of the world's economic powerhouses gathered Saturday for the first in-person summit since the coronavirus pandemic, with climate change, COVID-19 economic recovery and the global minimum corporate tax rate on the agenda.

Italian Premier Mario Draghi welcomed the Group of 20 heads of state to Rome's Nuvola cloud-like convention center in the Fascist-era EUR neighborhood, which was sealed off from the rest of the capital. Saturday's opening session was focused on global health and the economy, with a meeting on the sidelines for key leaders to discuss next steps on Iran's nuclear program.

Italy is hoping the G-20 will secure key commitments from countries representing 80% of the global economy — and responsible for around the same amount of global carbon emissions — ahead of the U.N. climate conference that begins Sunday in Glasgow, Scotland.

Most of the heads of state and government who are in Rome will head to Glasgow as soon as the G-20 is over. Russian President Vladimir Putin and Chinese leader Xi Jinping are participating remotely.

On the eve of the meeting, U.N. Secretary-General Antonio Guterres warned that the Glasgow meeting risked failure over the still-tepid commitments from big polluters and challenged the G-20 leaders to overcome "dangerous levels of mistrust" among themselves and with developing nations.

"Let's be clear — there is a serious risk that Glasgow will not deliver,″ Guterres told reporters in Rome. He said current, formal commitments by governments "still condemn the world to a calamitous 2.7-degree increase" in global temperatures.

A recent U.N. environment report concluded that announcements by dozens of countries to aim for "net-zero" emissions by 2050 could, if fully implemented, limit a global temperature rise to...
Full Article