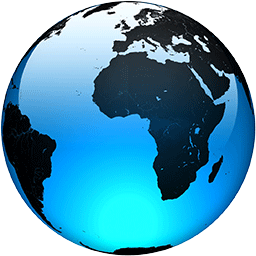 Ukraine warns of 'nuclear terrorism' after strike near plant

Published
KYIV, Ukraine (AP) — A Russian missile struck close to a nuclear power plant Monday in southern Ukraine without damaging the three reactors but hit other industrial equipment in what Ukrainian authorities denounced as an act of "nuclear terrorism."

The missile made impact within 300 meters (328 yards) of the reactors at the South Ukraine Nuclear Power Plant, blasting a crater 2 meters (6 1/2 feet) deep and 4 meters (13 feet) across, according to Ukrainian nuclear operator Energoatom.

The reactors were operating normally and no staff members were injured, the agency said. But the proximity of the strike renewed fears the nearly 7-month-long war in Ukraine might produce a radiation disaster.

The nuclear power station, which is also known as the Pivdennoukrainsk plant, is Ukraine's second-largest after the Zaporizhzhia Nuclear Power Plant, which has repeatedly come under fire. The two facilities' reactors are of the same design.

Following recent battlefield setbacks, Russian President Vladimir Putin threatened last week to step up attacks on Ukrainian infrastructure. Throughout the war, Russia has targeted Ukraine's electricity generation and transmission equipment, causing blackouts and endangering the safety systems of the country's nuclear power plants.

The industrial complex that includes the Pivdennoukrainsk nuclear plant sits along the Southern Bug River about 300 kilometers (190 miles) south of the capital, Kyiv. The attack caused the temporary shutdown of a nearby hydropower plant, shattered more than 100 windows at the complex and severed three power transmission lines, Ukrainian authorities said.

Ukraine's Defense Ministry released a black-and-white video showing two large fireballs erupting one after the other in the dark, followed by incandescent showers of...
Full Article