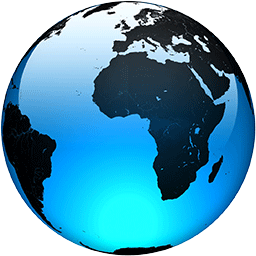 Global Times: Cultural exchanges, mutual learning bring China, CE Europe closer

Published
BEIJING, Sept. 25, 2023 /PRNewswire/ -- "Freedom and love are dear to me; my life I give, sweet love, for thee, yet love I give for liberty."

It must be one of the most well-known foreign poems in China as the work of the revolutionary poet brought hopes and power to the Chinese people during turbulent times in the early 1900s.

Even today, a statue of Petofi still stands in the square in front of Lu Xun Museum in Shanghai, welcoming millions of Chinese visitors for the traditional friendship between China and Hungary.

100 years later, a 19-year-old Hungary girl traveled thousands of miles to the East and settled down in Beijing for her university life in the hope of knowing more about China and going back to her home country with what she learned from China.

"I dream to be a translator back to Budapest and become a bridge between China and Hungary," Varge Bonita, whose Chinese name is Hu Lingyue, told the Global Times, who now studies at Capital Normal University in Beijing under a full scholarship. "Study and life are busy here, and so far, so good."

Bridging with Chinese

The young Hungary girl's China tie started when she began to first hear Chinese at the age of seven. She fell in love with Chinese, a ­language with "a special tone and beautiful handwriting" at the classroom of Hungarian-Chinese Bilingual School in Budapest.

Zsuzsanna Erdelyi, head of ­Hungarian-Chinese Bilingual School, told the Global Times that she is expecting over 530 ­students in 12 grades and 20 classes coming back for the new semester.

It is the only full-time school in Central and Eastern ­Europe that uses Chinese and the local language for instruction.

When the bilingual school was founded in September 2004, Erdelyi recalled, most of the students were native Chinese speakers or children of mixed parentage.

"However, as time went by, there was an increasing interest in learning the Chinese language here in Hungary. It gained momentum in 2008 after the Beijing Olympics and since then, the development has been unbroken," Erdelyi said.

"Today, most of the students are native Hungarian speakers and they study Chinese continuously for five hours a week.

"We can proudly say that many of our students have passed the baccalaureate exam and advanced baccalaureate exam in Chinese. Some of them have even traveled to China as scholarship students," Erdelyi said.

The school is so popular in Hungary that "parents find us and they want their kids to learn Chinese here" due to the strong fever for ­learning Chinese, Szilvasi Csaba, the school's deputy headmaster told the Global Times.

Since ­China's Belt and Road Initiative was launched in 2013, signs in Chinese have been more and more commonly seen in streets in Central and Eastern European countries like Hungary, Serbia and Greece.

Landing at the Budapest Ferenc Liszt International Airport, you will be greeted with signs in Chinese along the way to arrive in the city. In Budapest, Chinese characters are easily to be spotted on bus tickets selling machines.

On the street in Belgrade, Serbia, the Global Times reporters were greeted with "nihao" on the street by a middle-aged local, who claimed that he can speak "yidiandian [a little]" Chinese.

Friendly exchanges

For 17-year-old Serbian Jana Todorceska, learning Chinese­ is not just about mastering a language, but providing access to Chinese history of 5,000 years with so many interesting aspects such as tea, books, ancient philosophy, modern music, films and more. She has taken a number of tea art classes through the Confucius Institute at the University of Novi Sad.

"It integrates the spirit of Confucianism, Buddhism and Taoism - the combination of tea and the Confucian concept of courtesy, the Buddhist concept of Zen and the Taoist concept of enjoying life and maintaining health," explained the institute's Chinese ­director Chen Xiu.

With the popularity of Chinese tea beverages like milk tea, tea shops began to mushroom in the streets in these countries.

According to the China Culture Center in Budapest, young Hungarian people not only love Chinese dramas and fantasy dramas like A Dream of Splendor starring actress Liu Yifei but also voluntarily dubbed these shows with Hungarian subtitles.

They like wearing Chinese hanfu and cosplaying figures in the Chinese popular e-game Genshin Impact.

In Greece, young people and students have strong interests in Chinese art, poetry, novels and crime ­mysteries.

"Cultural exchanges and mutual learning between China and Greece have brought people closer and closer," said Stelios Virvidakis, a professor from the University of Athens and also steering chairman of the Center of Chinese and Greek Ancient Civilizations. "The horizon is vast. There are endless possibilities which have not been explored."
Full Article