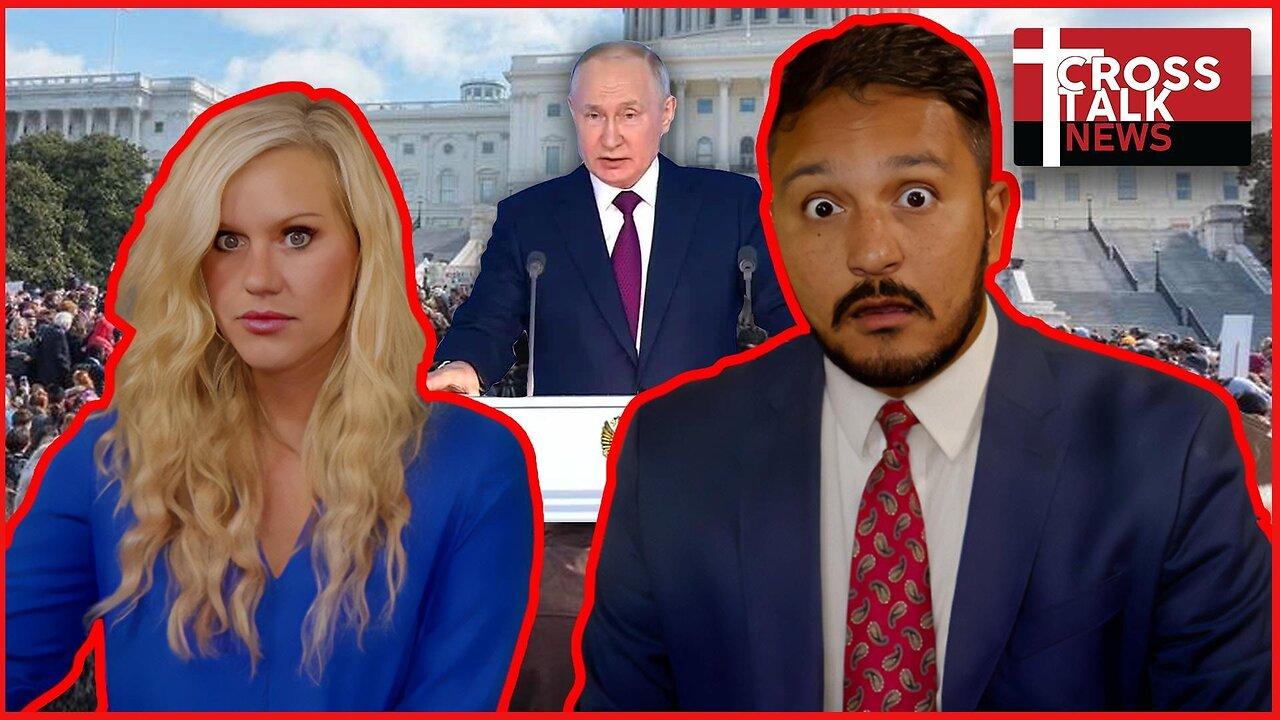 In this episode of CrossTalk, Edward Szall and Lauren Witzke discuss American escalation towards World War III.
Biden's visit to KIEV, Ukraine recently to assure Zelenskyy that America would send more taxpayer money as part of the US Government's foolish blank check foreign policy towards the War in Donbas.
Russia, in turn, has suspended its membership in the New START nuclear treaty.
When will the Swamp in Washington realize that Ukraine will never be part of NATO and they're wasting our money on a war Russia is going to win?
However, there is hope.
Young people, both left and right leaning, rallied against war in DC over the weekend.
In particular, one young gentleman named Jackson Hinkle distinguished himself by making a very impassioned speech calling for these pointless wars to end.
Finally, Edward and Lauren discuss the coup against James O'Keefe and how Project Veritas really shot themselves in the foot.