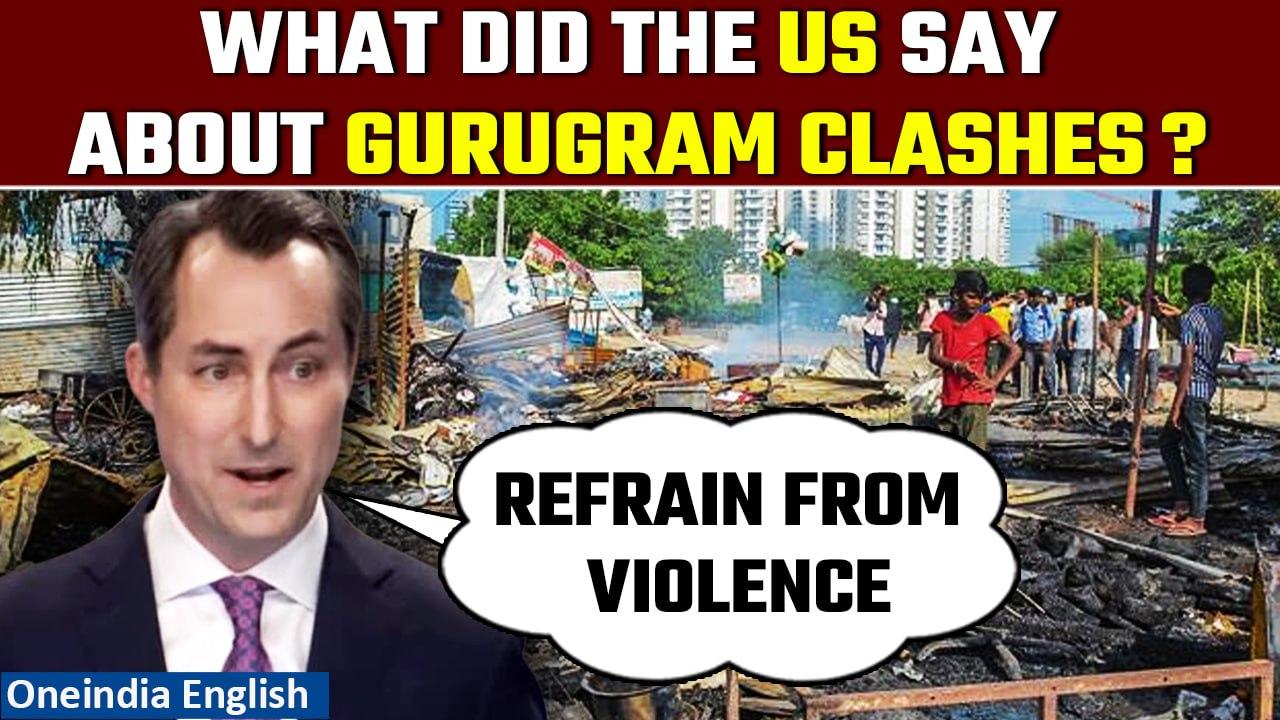 The clashes in Gurugram have prompted the US to issue a reaction.
The United States has called for calm in response to the communal violence which erupted in Haryana's Nuh and spread to Gurugram and surrounding areas.
During a US State Department briefing on Wednesday, spokesperson Matthew Miller urged parties to refrain from violence.
He also pointed out that there is no information on whether any Americans were impacted by the unrest.
#Nuh #Haryana #MatthewMiller #ManoharLalKhattar #HaryanaChiefMinister #Sohna #HaryanaCommunalClash #BajrangDal #Gurugram #GurugramViolence #Section144 #GurugramMosqueSetAblaze #FreshViolenceHaryana #NuhFreshViolence ~PR.151~HT.99~ED.155~