Canberra
Capital of Australia
---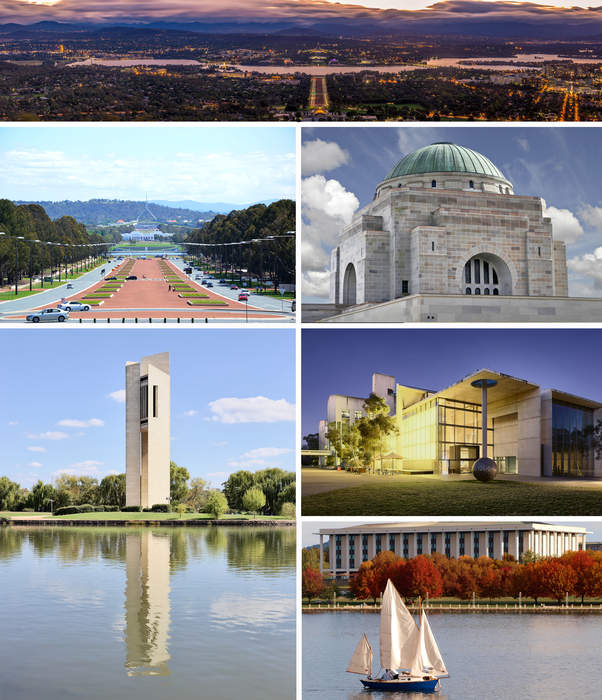 Canberra is the capital city of Australia. Founded following the federation of the colonies of Australia as the seat of government for the new nation, it is Australia's largest inland city and the eighth-largest city overall. The city is located at the northern end of the Australian Capital Territory, 280 km (170 mi) south-west of Sydney and 660 km (410 mi) north-east of Melbourne.
Australian Prime Minister Scott Morrison described the scenes in Washington D.C. as "terribly distressing" as he expressed concern..
India won by 11 runs in the first T20 match against Australia on December 04 in Canberra; India is leading the three-match series..