University of Cambridge
Public research university in Cambridge, United Kingdom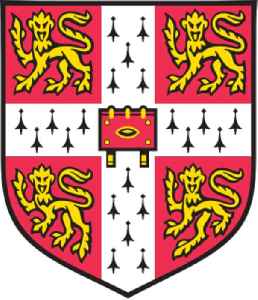 The University of Cambridge is a collegiate research university in Cambridge, United Kingdom. Founded in 1209 and granted a royal charter by King Henry III in 1231, Cambridge is the second-oldest university in the English-speaking world and the world's fourth-oldest surviving university. The university grew out of an association of scholars who left the University of Oxford after a dispute with the townspeople. The two 'ancient universities' share many common features and are often referred to jointly as 'Oxbridge'. The history and influence of the University of Cambridge have made it one of the most prestigious universities in the world.


Buried ancient Roman city found without excavating

Researchers used a ground-penetrating radar to uncover the remains of Falerii Novi, an ancient Roman city.
Credit: Reuters - 3D Animations (Next Me Duration: 00:55
Published
Climate change turns Antarctica's snow green

Warming temperatures due to climate change are helping the formation and spread of "green snow" visible from space, according to new research led by Dr Matt Davey from Cambridge University. Rosanna..
Credit: Reuters Studio Duration: 02:02
Published
You Might Like