Black Sea
Eurasian sea northeast of the Mediterranean Sea
---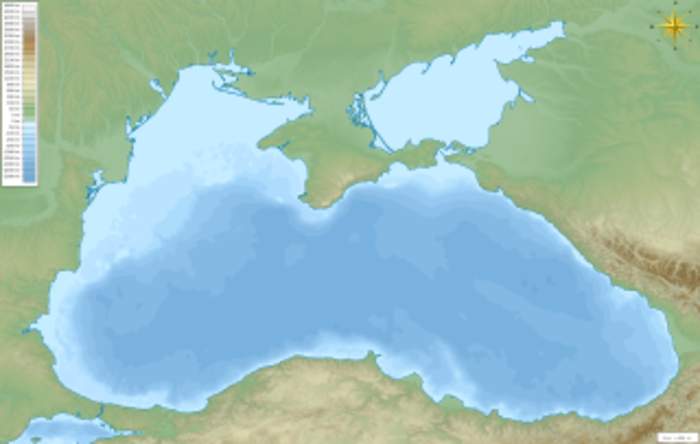 The Black Sea is a marginal mediterranean sea of the Atlantic Ocean lying between Europe and Asia; east of the Balkan Peninsula, south of the East European Plain in Eastern Europe, west of the Caucasus, and north of Anatolia in Western Asia. It is supplied by major rivers, principally the Danube, Dnieper, and Don. The watersheds of many countries drain into the sea beyond the six that share its coast.
President's annual event answering the Russian people's questions comes amid strained ties with the West.
PA - Press Association STUDIO
The Russian Defence Ministry has released footage of an alleged incident with a British destroyer in the Black Sea on..