United States Senate
Upper house of the United States Congress
---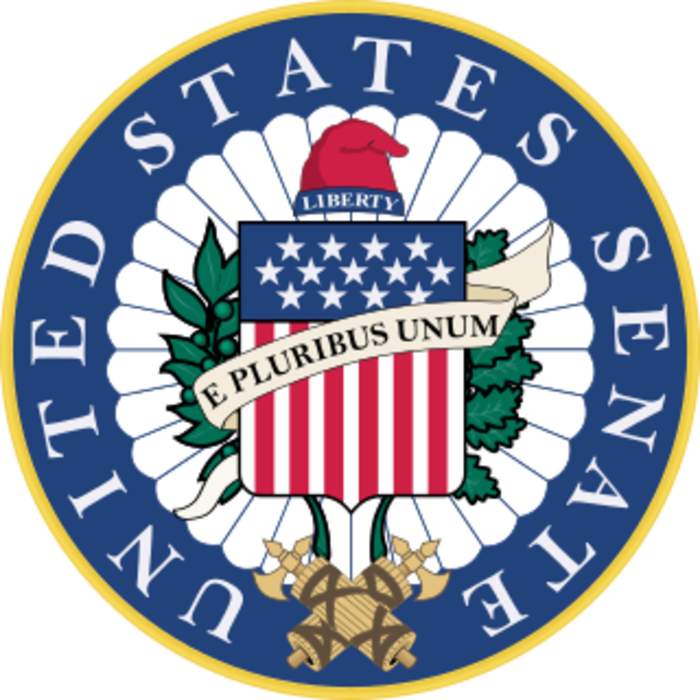 The United States Senate is the upper chamber of the United States Congress, with the House of Representatives being the lower chamber. Together they compose the national bicameral legislature of the United States.
Trump-backed GOP Rep. Ted Budd received a key law enforcement endorsement Wednesday over Democrat opponent Cheri Beasley vying for..
United States Senate media coverage
The $430 billion piece of legislation passed the Senate along party line by a vote of 51 to 50. Vice President Kamala Harris cast..
Biden Speaks on Inflation , As Economists Signal Rising Interest Rates.
CNN reports President Joe Biden spoke at the AFL-CIO..