Sydney
Most populous city in Australia
---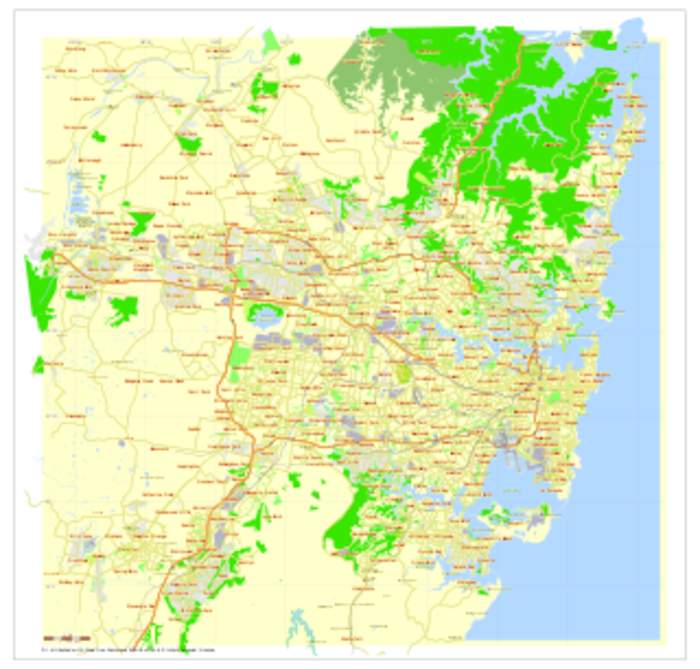 Sydney is the capital city of the state of New South Wales, and the most populous city in both Australia and Oceania. Located on Australia's east coast, the metropolis surrounds Port Jackson and extends about 70 km (43.5 mi) on its periphery towards the Blue Mountains to the west, Hawkesbury to the north, the Royal National Park to the south and Macarthur to the south-west. Sydney is made up of 658 suburbs, spread across 33 local government areas. Residents of the city are known as "Sydneysiders". As of June 2021, Sydney's estimated metropolitan population was 5,231,147, meaning the city is home to approximately 66% of the state's population. Nicknames of the city include the 'Emerald City' and the 'Harbour City'.
More than 60,000 people remain under evacuation orders or warnings across the state.
Drone footage from in and around Australia's largest city shows homes, businesses and vehicles inundated with flood..