Uttarakhand
State in northern India
---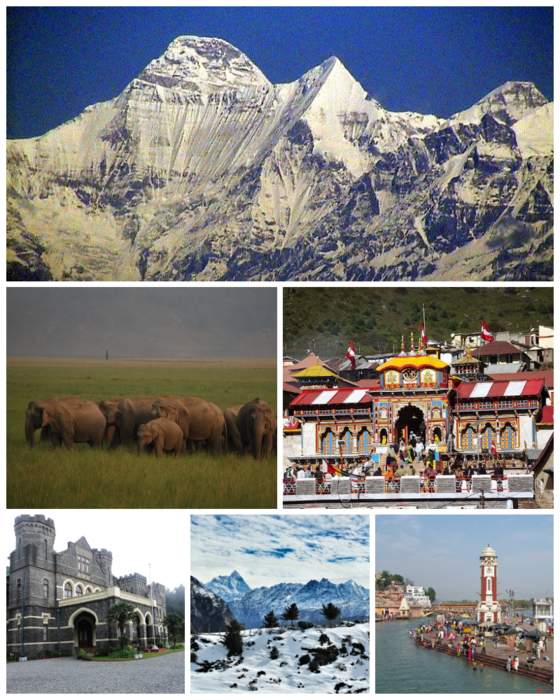 Uttarakhand, formerly known as Uttaranchal, is a state in the northern part of India. It is often referred to as the "Devbhumi" due to its religious significance and numerous Hindu temples and pilgrimage centres found throughout the state. Uttarakhand is known for the natural environment of the Himalayas, the Bhabar and the Terai regions. It borders the Tibet Autonomous Region of China to the north; the Sudurpashchim Pradesh of Nepal to the east; the Indian states of Uttar Pradesh to the south and Himachal Pradesh to the west and north-west. The state is divided into two divisions, Garhwal and Kumaon with a total of 13 districts. The winter capital of Uttarakhand is Dehradun, the largest city of the state, which is a rail head. Bhararisen, a town in Chamoli district is the summer capital of Uttarakhand. The High Court of the state is located in Nainital.
The portals of Kedarnath and Yamunotri closed on Saturday ahead of the winter season following elaborate rituals. Uttarakhand's..
Uttarakhand media coverage
Former Punjab Chief Minister Captain Amarinder Singh has rubbished reports of backend talks with the Congress; Today Jammu and..
Uttarakhand's iconic Nainital Mall road was flooded, as heavy rainfall in the area resulted in the Naini river to overflow...