Swiss franc
Currency of Switzerland and Liechtenstein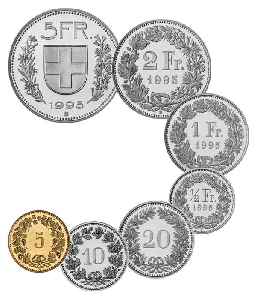 The franc is the currency and legal tender of Switzerland and Liechtenstein; it is also legal tender in the Italian exclave Campione d'Italia. The Swiss National Bank (SNB) issues banknotes and the federal mint Swissmint issues coins.


Swiss carve out fighter jet purchase, set 6 billion Swiss Francs budget
The Swiss government will split off its purchase of new fighter jets from its order of new surface-to-air defenses, it said on Thursday, setting a budget of 6 billion Swiss francs ($5.96 billion) for..
Reuters - Published
Search this site and the web:
You Might Like