Henan
Province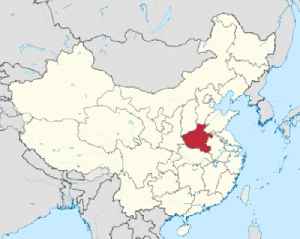 Henan is a province of the People's Republic of China, located in the central part of the country. Henan is often referred to as Zhongyuan or Zhongzhou (中州) which literally means "central plain land" or "midland", although the name is also applied to the entirety of China proper. Henan is the birthplace of Chinese civilization with over 3,000 years of recorded history, and remained China's cultural, economical, and political center until approximately 1,000 years ago.


Chinalco bauxite train derails in Henan province, six people missing
A train carrying bauxite owned by China's biggest state-controlled aluminum producer, Chinalco, derailed on Wednesday night, local government said in a statement on the Twitter-like Weibo.
Reuters - Published
Search this site and the web:
You Might Like