Five Star Movement
Italian political party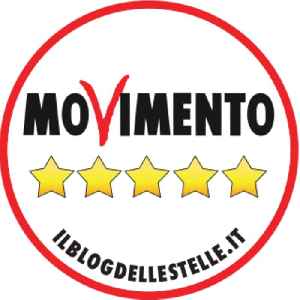 The Five Star Movement is a political party in Italy. The M5S was founded on 4 October 2009 by Beppe Grillo, a comedian and blogger, and Gianroberto Casaleggio, a web strategist. In 2014 Grillo appointed a directorate composed of five leading MPs, which lasted until the following October when he dissolved it and proclaimed himself the "political head" of the M5S. Grillo is also formally president of the association named the Five Star Movement; his nephew, Enrico Grillo, serves as vice president; and his accountant, Enrico Maria Nadasi, as secretary. Davide Casaleggio, Gianroberto's son, has an increasingly important albeit unofficial role.


Italians vote in first polls since lockdown

Despite Italians generally approving of the government's response to the coronavirus pandemic, the ruling coalition is expected to make losses to the rightist opposition in a raft of regional votes...
Credit: Reuters - Politics Duration: 01:25
Published
You Might Like



Italian judge orders seizure of neo-fascist CasaPound headquarters

An Italian judge ordered police to seize the headquarters of a far-right group in central Rome, authorities said on Thursday in a move hailed as a victory by the city's mayor Virgina Raggi from the..




Reuters - Published





Italy's 5-Star braces for splits as identity crisis deepens

Italy's ruling 5-Star Movement faces desertions and ruinous splits which may be impossible to stem at a March congress, party officials are warning.




Reuters - Published





Fall in support for Italy's 5-Star won't cause govt instability: PM

Italian Prime Minister Giuseppe Conte said on Monday he did not believe that a slump in support for the coalition 5-Star Movement would lead to instability in his government.




Reuters - Published




Italian PM Conte pulls out of Davos trip amid political turmoil

Italian Prime Minister Giuseppe Conte canceled a planned trip to the World Economic Forum meeting in Davos on Thursday, a day after the head of the co-governing 5 Star Movement resigned, piling..




Reuters - Published





Italy's 5-Star leader Di Maio resigns as party implodes

The head of Italy's 5-Star Movement stepped down as party leader Wednesday, following a string of parliamentary defections, falling poll numbers and questions about the movement's future.




France 24 - Published





Italy's Di Maio says resigns as head of 5-Star Movement

Luigi Di Maio stepped down on Wednesday as leader of Italy's co-ruling 5-Star Movement, in a move that underlines the deep divisions in the party and adds to uncertainty for the fractious governing..




Reuters - Published





Italy's Di Maio has resigned as 5-Star leader: party source

Luigi Di Maio has resigned as leader of Italy's co-ruling 5-Star Movement, a party source said on Wednesday, underlining the deep divisions in the party and adding to uncertainty for the fractious..




Reuters - Published





Italy's PM says would respect Di Maio's decision to quit as 5-Star leader

ROME (Reuters) - Italy's Prime Minister Giuseppe Conte said on Wednesday that he would respect a decision by Foreign Minister Luigi Di Maio if he were to decide to step down as leader of the co-ruling..




WorldNews - Published

Also reported by •Reuters


Italy's Di Maio to step down as leader of 5-star movement on Wednesday: source

Italy's Luigi di Maio will step down as leader of the co-ruling 5-Star Movement on Wednesday, a senior 5-Star source said.




Reuters - Published





Italy's 5-Star say fining Autostrade not a solution, concession must be revoked

Italy's ruling 5-Star Movement said on Thursday it did not consider a fine as a possible solution for Italian motorway operator Autostrade per l'Italia to avoid a revocation of its operating license..




Reuters - Published





Explainer: Stripping Italy's Atlantia of motorway concession may not be easy

Leading members of Italy's ruling 5-Star Movement have called for Atlantia's motorways unit to be stripped of its concession following the deadly 2018 collapse of a bridge it operated in the northern..




Reuters - Published





Italy's 5-Star expels senator further reducing slim government majority

Italy's ruling anti-establishment 5-Star Movement has expelled a senator from its ranks on disciplinary grounds, in a fresh blow to the government's already small majority in the upper house of..




Reuters - Published





Italy's coalition loses three senators in blow to already tiny majority

Three senators of the ruling anti-establishment 5-Star Movement quit the party on Thursday to join the far-right League opposition group, cutting the government's already slim majority in the..




Reuters - Published





Italy's 5-star leader Di Maio says Rome must delay approval of ESM reform

The head of Italy's ruling 5-Star Movement said on Saturday the government should not sign off on a reform of the euro zone's bailout fund until plans for a wider banking union became clearer.




Reuters - Published





Italy's 5-Star rejects leader's call to snub upcoming elections

Member of Italy's anti-establishment 5-Star Movement on Thursday rejected a call from party chief Luigi Di Maio to pull out of upcoming regional elections, in a surprise move that underlines Di Maio's..




Reuters - Published





5-Star's crisis threatens Italian government's survival

The 5-Star Movement, senior partner in two coalitions since last year's national election, is struggling with internal strife and falling support which threaten the survival of Italy's two-month old..




Reuters - Published





Italy to become first country to make learning about climate change compulsory for school students

(CNN)From next year, Italian school students in every grade will be required to study climate change and sustainability, in an attempt to position the country as a world leader in environmental..




WorldNews - Published





Rome public workers strike over state of city, national strike disrupts flights

Trade unions in Rome staged a general strike on Friday to denounce what they said was the dire management of the Italian capital by Mayor Virginia Raggi and her ruling 5-Star Movement administration.




Reuters - Published





Thousands of protesters gather for 'Italian pride' rally

Thousands of protesters are gathering in Rome for a so-called "Italian Pride" rally that brings together the right-wing League of Matteo Salvini, the far-right Brothers of Italy party led by Giorgia..




WorldNews - Published





Italian parliament votes to scrap hundreds of seats at next election

Italy's parliament voted on Tuesday to cut the number of elected lawmakers by more than a third, in a reform championed by the anti-establishment 5-Star Movement which could have a profound impact on..




Reuters - Published





Italy's 5-Star Movement says to monitor closely Hong Kong's bid for LSE

Italy's ruling 5-Star Movement will monitor closely a bid by Hong Kong Exchange for the London Stock Exchange to ensure it does not hurt Italian interests, it said on Wednesday.




Reuters - Published





Salvini is down, but the Italian hard right isn't out for the count just yet

Matteo Salvini, leader of Italy's League party and former interior minister, has bad news piling up on him. Things have gone from bad to worse since he brought down his own government in an attempt..




WorldNews - Published





Italian Senate backs coalition government

Italian Prime Minister Giuseppe Conte won a crucial vote of confidence in the Senate for his new coalition government Tuesday, paving the way for pledged overhauls of the country's economy and sectors..




WorldNews - Published





Italy's Conte wins first confidence vote in parliament

Italy's prime minister said on Monday his new coalition combining the anti-establishment 5-Star Movement and the pro-Europe Democratic Party (PD) would usher in a wave of reforms and avoid the rows..




France 24 - Published





Italy's prime minister hopes for EU harmony, economic revival

Italy's prime minister said on Monday his new coalition combining the anti-establishment 5-Star Movement and the pro-Europe Democratic Party (PD) would avoid rows and rancor and usher in a new wave of..




Reuters - Published





Italy's prime minister says new government will bicker less

Italian Prime Minister Giuseppe Conte said on Monday his new coalition, which combines the anti-establishment 5-Star Movement and pro-Europe Democratic Party (PD), would do more and bicker less.




Reuters - Published





Italian PM Conte says new government will be more respectful, less argumentative

Prime Minister Giuseppe Conte said on Monday his new government, combining the anti-establishment 5-Star Movement and pro-Europe Democratic Party (PD), would be less argumentative and more respectful..




Reuters - Published





How Italy's 'Captain' Salvini steered his ship onto the rocks

At a closed-door meeting on Aug. 6, Italian Deputy Prime Minister Matteo Salvini's advisers told the populist politician that he was trapped in an unproductive coalition government and should bring..




WorldNews - Published





New Italian coalition sworn in, seeks better ties with Europe

Italy's new government, combining the anti-establishment 5-Star Movement and center-left Democratic Party (PD), was sworn into office on Thursday, promising to reset Rome's often fraught relations with..




Reuters - Published




Italy swears in new coalition, seen bolstering EU ties

A new Italian government was sworn into office on Thursday, with the pro-European Democratic Party (PD) flanking the anti-establishment 5-Star Movement in an unlikely alliance that has been cheered on..




Reuters - Published




Italy's Conte forms coalition of bitter rivals, booting far-right from power

Italian Premier Giuseppe Conte has forged a new coalition government that teams up the populist 5-Star Movement and centre-left Democrats in an unusual alliance of rivals to banish for now the spectre..




France 24 - Published





EU parliament commission head proposed as Italy's new Finance Minister: source

Roberto Gualtieri, chairman of the European Parliament's economic affairs commission, has been proposed by the Democratic Party (PD) as economy minister in a new government with the 5-Star Movement, a..




Reuters - Published





Italy's 5-Star votes in favor of PD coalition, opening way for government

Members of the anti-establishment 5-Star Movement overwhelmingly backed a proposed coalition with the center-left Democratic Party (PD) on Tuesday, opening the way for a new government to take office..




Reuters - Published




Italian vote backs Five Star-PD government under Conte

Members of the Five Star Movement support a coalition with the centre left, and rule out elections.




BBC News - Published





Italy's Di Maio to speak at 16:30 GMT after 5-Star online voting ends

Luigi Di Maio, the head of Italy's anti-establishment 5-Star Movement, will hold a news conference at 6.30 p.m. (1630 GMT), a 5-Star spokesman said on Tuesday.




Reuters - Published




Italian parties agree agenda to form new government; 5-Star votes on deal

Italy's anti-establishment 5-Star Movement and Democratic Party (PD) unveiled a shared policy program on Tuesday to serve as the basis of a new coalition government, putting an expansionary 2020 budget..




Reuters - Published




Italian PM Conte appeals to 5-star members to back new government

Prime Minister Giuseppe Conte on Monday urged members of the anti-establishment 5-Star Movement to back a new coalition with the opposition Democratic Party (PD), saying the planned government could..




Reuters - Published




Italy's PM Conte confident on finalizing talks over new government by Wednesday

Italy's prime minister said on Sunday he expected to finalize talks over a new government by Wednesday, as the 5-Star Movement and Democratic Party were in intense discussions during the weekend to..




Reuters - Published




Italy's PD says 'doing our best' to form new government with old rivals

The leader of Italy's Democratic Party (PD) said on Sunday his team was working hard to form a new coalition government with once bitter adversaries from the 5-Star Movement, with a common agenda and a..




Reuters - Published





Italy's 5-Star movement drives hard bargain in government negotiations

Italy's 5-Star Movement will only enter a coalition with the opposition Democratic Party (PD) if it agrees to a string of policy demands, the 5-Star leader said on Friday, setting an uncompromising..




France 24 - Published





Italy's 5-Star unsettles PD with tough terms for coalition deal

Italy's 5-Star Movement will only enter a coalition with the opposition Democratic Party (PD) if it agrees to a string of policy demands, the 5-Star leader said on Friday, setting an uncompromising..




Reuters - Published





Italy's PD calls for clarification with 5-Star over government

Andrea Orlando, deputy chief of the opposition Democratic Party (PD) called for clarification with the ruling 5-Star Movement after its leader Luigi Di Maio set tough conditions for forming a new..




Reuters - Published





Italian 5-Star leader sets out conditions for coalition with PD

The leader of Italy's 5-Star Movement warned on Friday that his party would not join a new government unless its policy program was adopted, striking an uncompromising stance as coalition negotiations..




Reuters - Published