Udhampur
Urban area in Jammu and Kashmir, India
---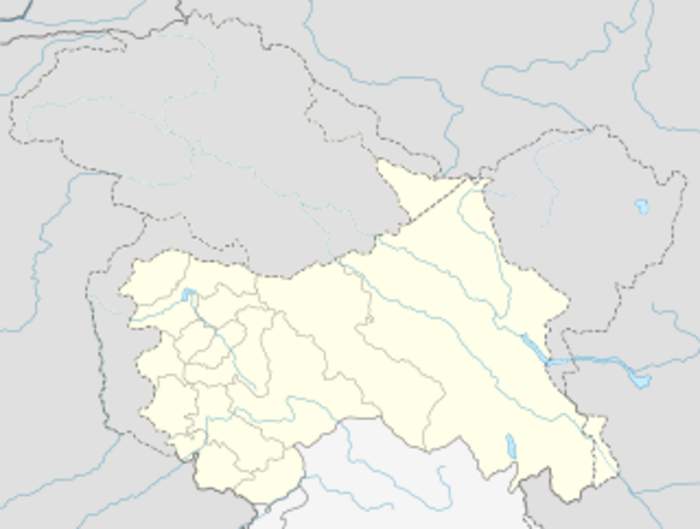 Udhampur (ˌʊd̪ʱəmpur) is a city and a municipal committee in Udhampur district in the Indian union territory of Jammu and Kashmir. Named after Raja Udham Singh, it serves as the district capital and the Northern Command headquarters of the Indian Army. A Forward Base Support Unit (FBSU) of the Indian Air Force is also stationed here. Udhampur is used by the Armed Forces as a transit point between Jammu and Srinagar when travelling by road on National Highway 1A.
COVID-19 vaccination drive is underway at villages in Jammu and Kashmir's Udhampur. People thronged vaccination centre to get..
On a tipoff, Udhampur Police arrested two drug peddlers on March 19. Police seized 300 kgs of poppy straw and Rs 5 lakh cash from..